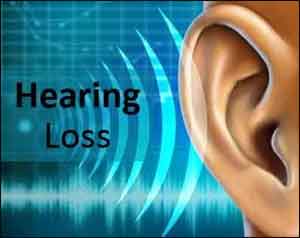 NICE (National Institute for Health and Care Excellence) has released its latest Guideline on management of hearing loss in adults aged 18 years and older including adults whose age of onset of hearing loss was under 18 but who present for the first time in adulthood.
The guideline aims to improve the quality of life for adults with hearing loss by providing advice for healthcare staff on who to refer for audiological assessment, how to manage earwax in primary and community care and when to refer people for specialist assessment and management. The guideline also offers advice on assessment and follow‑up in audiology services, and information and support for people. In addition, the guideline considers best practice in the management of idiopathic sudden sensorineural hearing loss and MRI as an investigation for hearing loss.

Various Key Recommendations are:
In adults who present for the first time with hearing difficulties, or in whom one suspects hearing difficulties, impacted wax and acute infections such as otitis externa must be excluded and then arrange an audiological assessment.
In case of sudden development of the hearing loss (over a period of 3 days or less) within the past 30 days, the patient must be referred immediately (to be seen within 24 hours) to an ear, nose and throat service or an emergency department.
If the hearing loss worsened rapidly (over a period of 4 to 90 days), refer urgently (to be seen within 2 weeks) to an ear, nose, and throat or audiovestibular medicine service.
Refer immediately (to be seen within 24 hours) adults with acquired unilateral hearing loss and altered sensation or facial droop on the same side to an ear, nose and throat service or, if a stroke is suspected follow a local stroke referral pathway.
Offer MRI of the internal auditory meati to adults with hearing loss and localizing symptoms or signs (such as facial nerve weakness) that might indicate a vestibular schwannoma or CPA (cerebellopontine angle) lesion, irrespective of pure tone thresholds.
Refer immediately (to be seen within 24 hours) adults with hearing loss who are immunocompromised and have otalgia (an earache) with otorrhoea (discharge from the ear) that has not responded to treatment within 72 hours to an ear, nose, and throat servic.e
Consider making an urgent referral (to be seen within 2 weeks) to an ear, nose and throat service for adults of Chinese or south-east Asian family origin who have hearing loss and a middle ear effusion not associated with an upper respiratory tract infection.

Consider referring adults with diagnosed or suspected dementia or mild cognitive impairment to an audiology service for a hearing assessment because hearing loss may be a comorbid condition.

Offer hearing aids to adults whose hearing loss affects their ability to communicate and hear, including awareness of warning sounds and the environment, and appreciation of music.
Offer 2 hearing aids to adults with an aidable hearing loss in both ears. Explain that wearing 2 hearing aids can help to make speech easier to understand when there is background noise, make it easier to tell where sounds are coming from, and improve sound quality.
Offer to remove earwax if the earwax is contributing to hearing loss or other symptoms, or needs to be removed in order to examine the ear or take an impression of the ear canal.
Advise adults not to remove earwax or clean their ears by inserting small objects, such as cotton buds, into the ear canal. Explain that this could damage the ear canal and eardrum, and push the wax further down into the ear.
Manual syringing should not be offered to remove earwax.
The National Institute for Health and Care Excellence (NICE) is an independent public body which provides guidelines and advice to improve health and social care.
For more information log on to
https://www.nice.org.uk/guidance/ng98/chapter/Recommendations
The following two tabs change content below.
Vinay Singh
Vinay Singh joined Medical Dialogue as Desk Editor in 2018. He covers the medical speciality news in different medical categories including Medical guidelines, updates from Medical Journals and Case Reports. He completed his graduation in Biotechnology from AAIDU and did his MBA from IILM Gurgaon. He can be contacted at editorial@medicaldialogues.in . Contact no. 011-43720751
Latest posts by Vinay Singh (see all)