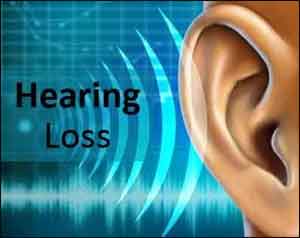 It is well established that cigarette smoking harms nearly every organ of the body, causes many diseases, and reduces the health of smokers in general and is the leading preventable cause of death.Smoking s associated with coronary heart disease, stroke, COPD and lung cancer. In nutshell, smoking causes diminished overall health, increased absenteeism from work, and increased health care utilization and cost.Dr. Huanhuan Hu of Japan's National Center for Global Health and Medicine and colleagues have conducted a  study of over 50,000 participants over 8 years in Nicotine & Tobacco Research and have found that smoking is associated with increased risk of hearing loss. The study has been published by Oxford University Press.
Researchers analyzed data from annual health checkups, which included audio testing performed by a technician and a health-related lifestyle questionnaire completed by each participant. They examined the effects of smoking status (current, former, and never smokers), the number of cigarettes smoked per day, and the duration of smoking cessation on the extent of hearing loss. Even after adjusting for factors including occupational noise exposure, researchers noted a 1.2 to 1.6 increased risk of hearing loss among current smokers compared with never smokers.
While the association between smoking and high-frequency hearing loss was stronger than that of low-frequency hearing loss, the risk of both high- and low-frequency hearing loss increased with cigarette consumption. The increased risk of hearing loss decreased within 5 years after quitting smoking.
"With a large sample size, long follow-up period, and objective assessment of hearing loss, our study provides strong evidence that smoking is an independent risk factor of hearing loss," said the study's lead author Dr. Huanhuan Hu of Japan's National Center for Global Health and Medicine. "These results provide strong evidence to support that smoking is a causal factor for hearing loss and emphasize the need for tobacco control to prevent or delay the development of hearing loss."
For more details click on the link: Nicotine & Tobacco Research, 2018; DOI: 10.1093/ntr/nty026
The following two tabs change content below.
Anjali Nimesh
Anjali Nimesh Joined Medical Dialogue as Reporter in 2016. she covers all the medical specialty news in different medical categories. She also covers the Medical guidelines, Medical Journals, rare medical surgeries as well as all the updates in medical filed. She is a graduate from Dr. Bhimrao Ambedkar University. She can be contacted at editorial@medicaldialogues.in Contact no. 011-43720751
Latest posts by Anjali Nimesh (see all)