New tubeless ,wearable insulin management system approved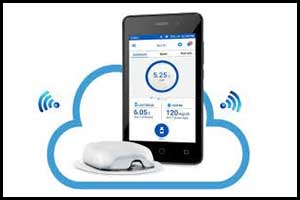 The Omnipod DASH Insulin Management System has received 510(K) clearance from the Food and Drug Administration(FDA), announced Insulet Corporation. The new wearable insulin pump is tubeless with waterproof pods.
Salient features of the device:


Diabetes management app integrations – The Omnipod DISPLAY and Omnipod VIEW apps will provide users and their caregivers quick and easy access to their insulin therapy information on their smartphones. Omnipod DISPLAY allows users to discreetly monitor their PDM data on their smartphones along with other Podder-inspired features including "Find my PDM".


The iOS Today View widget allows users and their care teams to see their or their loved ones' PDM and continuous glucose monitor (CGM) data on one smartphone screen with one swipe.


Updated PDM (Personal Diabetes Manager) – the handheld portion of the Omnipod Insulin Management System was updated. DASH PDM will have a color touch-screen display.


Bluetooth wireless technology – DASH PDM and Pod will communicate via Bluetooth, laying the groundwork for current and future integrations with compatible technology – like meters, CGM, and management apps.


The DASH PDM will be offered at no cost with the purchase of Pods


Meter integration – DASH will be optimized for use with CONTOUR® NEXT ONE Blood Glucose (BG) Meter for the seamless transfer of blood glucose readings to the PDM's bolus calculator.


The Contour Next One Blood Glucose Meter is the only compatible meter that will transfer glucose readings to the PDM. Use of alternative blood glucose meters with the Omnipod DASH system will not allow wireless transmission of glucose readings to the PDM. Currently, no continuous glucose monitors (CGMs) have integrated functionality with the Omnipod DASH system.
"Omnipod DASH was inspired by Podders and embodies what users on multiple daily injections have been asking for in a diabetes management system," said Patrick Sullivan, Chairman, and CEO,Insulet, "Our number one priority is to continue to minimize the daily strain on those impacted by diabetes and we are confident this system, and eliminating the system's upfront cost, do just that."
The PDM is not waterproof but the Pods are waterproof up to 25 feet for 1 hour. Pods should be changed every 3 days. A food library, CalorieKing, is also included in the system with carbohydrate information for up to 80,000 foods.
The company will preferably launch the device in the first quarter of 2019.
Source : press release