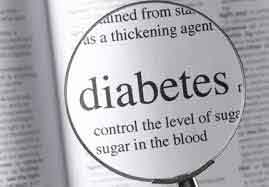 The Food and Drug Administration has cleared a Technology-Enabled Insulin Dosing and Titration Support mobile system that could simplify diabetes management for some patients.Glooko's Mobile Insulin Dosing System allows doctors to set a dosage and pulls data from the patient's glucose monitor to recalculate levels based on the reading. It's integrated into Glooko's existing mobile app and sends reminders to patients' cellphones when it's time to take another dose.
Doctors treating Type 2 diabetes patients with long-acting insulin usually prescribe them a daily dose to take, and adjust the dose at follow-up visits based on how well the treatment is working. Some doctors, mostly diabetes specialists, provide patients instructions on how the adjust the insulin dose between visits to bring blood sugar levels into an appropriate range. ts established that patient education and communication on insulin titration has proven clinical benefits; the prevalence ofmobile technologies provides a way to more easily support patients on insulin.
"There's an enormous unmet need for both [clinicians and patients] — clinicians who aren't comfortable with dosing and therefore don't put people on long-acting insulin," said Glooko CEO Rick Altinger. "It's a wonderful drug if taken in the right amount at the right time in the right way. This overcomes a big need for clinicians and saves them time. For patients, math is hard."
Altinger said the company decided to develop the system after learning some doctors and patients struggle with manual calculations and ensuring patients are following their treatment plan. The insight also came from analyzing data from Glooko's existing diabetes management platform.
Insulin dose adjustment using paper-based self-titration algorithms, which enable patients to manage their insulin dosing titration process, supported by self-monitoring of blood glucose (SMBG), is effective in helping PWDs achieve their target HbA1c. In a 20 week randomized, controlled study, insulin-naïve subjects with type 2 diabetes (n =122) achieved a mean HbA1c level of 6.9% and low rates of hypoglycemia by using a self-directed titration algorithm with their once-daily long-acting insulinxxi. The patient self-guided dosing algorithm group achieved reduction in mean HbA1c from 8.5% to 7.9% at 26 weeks, while the physician-guided insulin dosing titration group saw a decrease in mean HbA1c from 8.5% to 8.0% (p = 0.0106)xxii. Overall, occurrence of hypoglycemia decreased significantly
from baseline in both groups. Similar results were seen in another 24-week, multinational study conducted across 59 countries.Subjects in the patient self-directed titration algorithm group receiving long-acting insulin with one (-1.5%, p < 0.001) or more oral
OAHs (-1.8%, p = 0.001) had a greater reduction in HbA1c compared to subjects in the physician-guided insulin dosing titration groupxxiii. Patients can be empowered to self-adjust their insulin dose based on their physician's prescribed algorithm, preferably if it is simple and accessible, and this is where technology can help.
Now that the system is approved, Glooko will start commercializing it and work through reimbursement. One strategy could be to partner with pharmaceutical companies and offer Glooko's mobile insulin dosing system as a bundle with long-acting insulin products, Altinger said.Michelle de Haaff, Glooko's vice president of marketing and customer success, said drugmakers could be interested because the system has the potential to keep patients on a particular brand.
In the US, 68% of adults have smartphones, allowing them to use mobile technology to manage their healthxxiv. Self-titration of insulin,supported by a mobile application and an Internet-based diabetes management program will both enable and empower PWDs to self-manage their diabetes and achieve glycemic control, while allowing their clinical team to manage them at scale.