New study finds meat, not eggs, linked to type 2 diabetes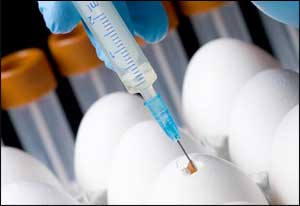 Consumption of meat but not the eggs were reported to be the real culprit associated with increased risk of type 2 diabetes, according to a study published in the American Journal of Clinical Nutrition.
Researchers from the Loma Linda School of Public Health conducted a longitudinal study to determine whether any association existed between meat and egg consumption and the risk of T2D.
"Previous studies have suggested that egg consumption is a possible risk factor for type 2 diabetes," said Joan Sabate, LLU professor of medicine and public health. "However, those alleged associations may have been due to concurrent consumption of eggs with meat, such as in the typical American breakfast."
Read also: Beware Medicos- Night shifts linked to Type 2 diabetes, says BMJ Study
The investigators circulated a questionnaire to more than 55,000 adults at the beginning of the study and followed them for an average of 5.3 years. None of the subjects had diabetes when the study began.
The investigators observed that using two follow-up questionnaires, some study subjects had contracted diabetes during the study period.
The study found that among participants who ate both eggs and meat, obesity and meat consumption were the major risk factors. No matter if one ate one egg per week or one per day but the thing that mattered was how much excess weight the study participants possessed and how much meat they ate.
The results not only validated the hypothesis that high meat consumption is a risk factor for T2D, but it also confirmed excessive body mass index as an even greater risk factor.
Read Also: Plant-based diet lowers the risk of type 2 diabetes
A more interesting finding was observed where vegetarians who ate more than five eggs per week showed a slight increase in diabetes risk.
"Egg intake was not associated with the odds of type 2 diabetes except among vegetarians consuming five or more eggs a week," said Sabate.
"Our findings suggest that the purported egg-T2D risk relation in US populations may be biased due to failure to investigate egg-meat interactions. Further investigations are needed to ascertain T2D risk among nonmeat-eaters with high egg intakes, "write the authors.
The study concluded that reducing obesity and meat-intake restriction from the diet may decrease the likelihood of developing type2 diabetes.
For full information log on to
https://doi.org/10.1093/ajcn/nqy213
Source : With inputs from American Journal of Clinical Nutrition