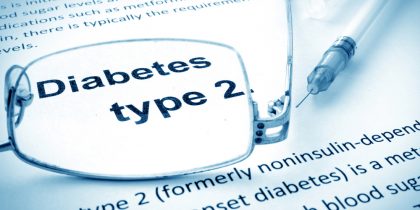 Rotating night shift work and unhealthy lifestyle is associated with a higher risk of type 2 diabetes, reports a study published in the journal The BMJ.
The study revealed that the excess risk of rotating night shift work combined with an unhealthy lifestyle was higher than the addition of risk associated with each individual factor.
Read also:  Warning: Night Shifts add to increased risk of Osteoporosis in Men
Shift work has progressed in response to changes in economic pressure and greater consumer demand for 24-hour services. Health workers make up one-third of shift workers, and nurses are the largest group. Nurses have to work shift work schedules to provide services around the clock, which can disrupt social and biological rhythms, increasing health and safety risks.
Zhilei Shan and associates conducted a prospective cohort study to prospectively evaluate the joint association of duration of rotating night shift work and lifestyle factors with risk of type 2 diabetes risk, and to quantitatively decompose this joint association to rotating night shift work only, to lifestyle only, and to their interaction.
They combined data from two long-term health studies in nurses – the Nurses' Health Study (NHS) and NHS II – which enrolled female US nurses in 1976 and 1989. They extracted data on 143,410 women without type 2 diabetes, cardiovascular disease, or cancer who had filled out medical, food and lifestyle questionnaires at regular intervals.
For this study Rotating night shift work was defined as at least three-night shifts per month in addition to day and evening shifts in that month.
Unhealthy lifestyles included current smoking, physical activity levels below 30 minutes per day at moderate to vigorous intensity, diet in the bottom three-fifths of the Alternate Healthy Eating Index score, and body mass index of 25 or above.

The authors found for every five years of working rotating night shifts the nurses were almost a third (31%) more likely to have been diagnosed with type 2 diabetes.
The results are quite similar to an earlier JAMA study that found that that women who work more than 10 years of rotating night shift work had a 15 to 18 percent increased risk of developing coronary heart disease (CHD), the most common type of heart disease, as compared with women who did not work rotating night shifts.
Read Also: Night Shifts increase the risk of Coronary Heart Disease- Study
Each unhealthy lifestyle factor – ever being a smoker, being overweight or obese, having a low-quality diet or a low level of physical activity – more than doubled (2.3 times) the risk of being diagnosed with type 2 diabetes.
Women who exhibited any of these four unhealthy lifestyle factors and also worked rotating night shifts faced an even higher risk of a diagnosis of type 2 diabetes: for each individual unhealthy lifestyle factor, they had 2.83 times higher risk.
This risk is higher than simply adding the two individual risks for rotating shifts and for poor lifestyle together, indicating that some kind of interaction of the two risk factors adds further risk.
The authors calculated that rotating night shift work accounted for approximately 17% of the combined higher risk of type 2 diabetes, unhealthy lifestyle for around 71%, and the remaining 11% was additional risk related to the interaction of the two.
The key study findings included are:
During 22-24 years of follow-up, 10 915 cases of incident type 2 diabetes occurred.
The multivariable-adjusted hazard ratios for type 2 diabetes were 1.31 per five-year increment of the duration of rotating night shift work and 2.30 per unhealthy lifestyle factor (ever smoking, low diet quality, low physical activity, and overweight or obesity).
Read Also: High BP,Diabetes more strongly linked to heart attack in women: BMJ
For the joint association of per five-year increment rotating night shift work and per unhealthy lifestyle factor with type 2 diabetes, the hazard ratio was 2.83 with a significant additive interaction.
The proportions of the joint association were 17.1% for rotating night shift work alone, 71.2% for unhealthy lifestyle alone, and 11.3% for their additive interaction.
According to the authors, these findings suggest that most cases of type 2 diabetes could be prevented by adhering to a healthy lifestyle, and the benefits could be greater in rotating night shift workers.
For full information log on to http://www.bmj.com/content/363/bmj.k4641