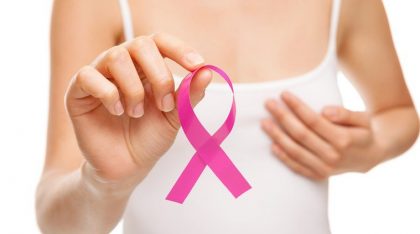 An innovative regional anaesthesia technique for taking care of post-mastectomy pain and reducing opioid use has been propagated.
The findings of a research presented at the ANESTHESIOLOGY® 2018 annual meeting report that application of pectoralis nerve plane (PECS) block prior to surgery improved postsurgical pain relief and reduced opioid consumption in women undergoing mastectomy for breast cancer.
The PECS block is a newer regional anaesthesia technique that works by injecting long-acting anaesthetics, guided by ultrasound, to numb the front of the chest wall before surgical incision.
Read Also: Processed meat consumption increases risk of breast cancer
"The PECS block is a safe, effective and easy technique to teach, that has also been associated with decreased length of hospital stay and may even help to reduce opioid-related complications such as postoperative nausea and vomiting (PONV), which mastectomy patients are at risk for," said Dr. Zhou. "We encourage the use of non-invasive, opioid-sparing regional anaesthetic techniques to better control acute post-mastectomy pain in patients, the benefits of which appear to be multifaceted."
The investigators examined 152 patients who had unilateral or bilateral mastectomy between 2012 and 2017. Ninety-eight patients received a PECS block prior to general anaesthesia, while 54 patients received general anaesthesia only. Opioid consumption was collected at multiple time points – during surgery, in the post-anesthesia care unit (PACU) and on the first day after surgery.
The study found a statistically significant reduction in opioid consumption during surgery (20 per cent) and on the first day after surgery (36 percent) in patients who received a PECS block, compared to those who did not. PACU opioid consumption was not significantly different between the groups.
There are various advantages of PECS blocks over other blocks used to reduce postsurgical pain after mastectomy such as thoracic paravertebral nerve blocks, which numb the spinal nerve, in that they are less invasive, have less risk of nerve injury, are easier to administer and have fewer potential complications.
"Physician anesthesiologists are reassessing pain management strategies due to the ongoing opioid crisis," said Jon Y. Zhou, M.D., an assistant clinical professor at the University of California School of Medicine. "Perioperative 'opioid sparing' techniques that limit opioid consumption during and after surgery are among the ways we can help curb the opioid epidemic. Our study found women who received a PECS block prior to surgery had significantly less total opioid consumption, from the start of surgery to the first day after surgery, compared to patients who did not receive the block."
Read Also: Women with dense breast at higher risk of breast cancer
Many patients experience severe acute postsurgical pain after mastectomy. The acute pain is typically treated with opioids, which have many side effects including nausea, constipation, sleepiness, respiratory depression, and can eventually lead to dependence and addiction. Mastectomy patients are also at high risk of developing chronic pain (pain lasting three months or more), which can impair quality of life.