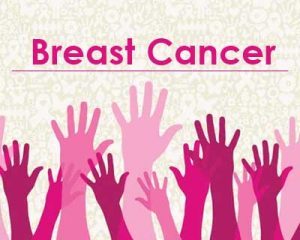 High processed meat consumption was associated with increased breast cancer risk, according to the prospective observational studies published in the International Journal of Cancer.
Previous studies on red and processed meat consumption were not able to establish a strong relationship and have generated inconsistent results.
Maryam  S. Farvid and associates performed a systematic review and meta-analysis of prospective studies to summarize the evidence regarding the relation of red meat and processed meat consumption with the incidence of disease.
Read Also: Women with dense breast at higher risk of breast cancer
The data were extracted from MEDLINE and EMBASE databases through January 2018 for prospective studies that reported the association between red meat and processed meat consumption with incident breast cancer.
Comparing the highest to the lowest category in the 15 studies included in the analysis, processed meat consumption was associated with a 9% higher breast cancer risk. Investigators did not observe a significant association between red (unprocessed) meat intake and risk of disease.
Two studies evaluated the association between red meat and breast cancer stratified by patients' genotypes regarding N-acetyltransferase 2 acetylator. (Differences in activity of this enzyme are thought to modify the carcinogenic effect of meat.) The researchers did not observe any association among patients with either fast or slow N-acetyltransferase 2 acetylators.
Read Also: Vit D reduces breast cancer risk and mortality in women with low BMI
"Previous works linked increased risk of some types of cancer to higher processed meat intake, and this recent meta-analysis suggests that processed meat consumption may also increase breast cancer risk. Therefore, cutting down processed meat seems beneficial for the prevention of breast cancer." said lead author Dr. Maryam Farvid, of the Harvard T.H. Chan School of Public Health.
Breast cancer is now the most common cancer in most cities in India, and 2nd most common in the rural areas. More and more numbers of patients being diagnosed with it fall in the younger age groups (in their thirties and forties).
For reference log on to https://doi.org/10.1002/ijc.31848