New insomnia drug does not impair driving performance next day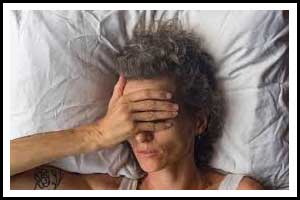 A Phase 1 safety study evaluating the impact of bedtime administration with lemborexant on driving performance the following morning has met its primary endpoint, announced pharmaceutical companies Eisai and Purdue Pharma. The study, published in the journal SLEEP showed no statistically significant next-day impairment of driving performance in healthy adult and elderly volunteers with compared to placebo.
Lemborexant is an agent being investigated for the treatment of insomnia, a sleep-wake disorder. It acts on the orexin neurotransmitter system and is believed to regulate wake and sleep by lessening wakefulness without impeding the ability to awaken to external stimuli.
Lemborexant is being jointly developed by Eisai and Purdue Pharma for the treatment of multiple sleep-wake disorders, including insomnia disorder.
Eisai and Purdue Pharma have conducted two Phase 3 safety and efficacy studies of lemborexant, which supported the New Drug Application submitted to the U.S. Food and Drug Administration (FDA) on December 27, 2018.
The study, conducted by Annemiek Vermeeren, Faculty of Psychology and Neuroscience, Maastricht University, Maastricht, The Netherlands, and colleagues evaluated potential effects of lemborexant on next-morning driving performance in 48 adult and elderly healthy volunteers aged 21 years and older.
Zopiclone 7.5 mg was selected as an active control to demonstrate assay sensitivity versus placebo. Driving performance was assessed by standard deviation of lateral position (SDLP), an index of road tracking error or "weaving," (measured in centimeters) during an on-road driving test conducted on the mornings following the first and last dose of study medication.
The study protocol followed the FDA's guidance regarding inclusion of a positive control and placebo groups, elderly subjects, initial and steady state exposures for drugs with long half-lives, and crossover design.
Also Read: Digital cognitive behavioral therapy may ease insomnia symptoms: JAMA
Key Findings:


Lemborexant showed no clinically meaningful or statistically significant impairment of driving performance after either single (on the morning of Day 2) or multiple (on the morning of Day 9) dose administration compared to placebo.


In contrast, zopiclone 7.5 mg significantly increased mean SDLP as compared to placebo.


No drives were stopped before completion because of drowsiness after use of lemborexant or placebo, whereas three out of 96 total drives (3.1 percent) after use of zopiclone were stopped early.


All participants completed all treatments. Across all conditions, all adverse events (AEs) were of mild to moderate severity.


The most commonly reported AEs for lemborexant across doses included somnolence, headache and dry mouth.


On Day 2 and Day 9, the difference in least squares (LS) mean SDLP was below 1.0 cm, compared to placebo, and not significant.


The upper bound of the 95 percent confidence intervals (CIs) for the LS mean changes in SDLP were all below 2.4 cm for all three doses of lemborexant on Days 2 and 9, indicating there was not clinically meaningful driving impairment.


The upper bound of the 95 percent CIs for the mean changes in SDLP for zopiclone was greater than 2.4 cm on Days 2 and 9, demonstrating assay sensitivity.


Also Read: Elderly exposed to artificial night time light may develop insomnia
In this study, lemborexant at doses up to 10 mg was well-tolerated.
"Our aspiration is to address unmet needs for patients suffering from insomnia so that they can fall asleep, stay asleep and wake without impairment," said Lynn Kramer, MD, Chief Clinical Officer and Chief Medical Officer, Neurology Business Group, Eisai. "Results from our Phase 1 safety study suggest no significant driving impairment with lemborexant, bolstering our confidence in this investigational agent being studied for the treatment of insomnia."
This release discusses investigational uses of an agent in development and is not intended to convey conclusions about efficacy or safety. There is no guarantee that such an investigational agent will successfully complete clinical development or gain health authority approval.