New Implant to reduce IOP in Glaucoma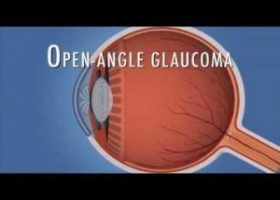 Intraocular pressure (IOP) in patients with open-angle glaucoma or ocular hypertension was reduced by approximately 30% through a first-in-class biodegradable implant, according to the findings of Phase 3 clinical study results of Bimatoprost SR. Bimatoprost SR is an investigative, sustained release, drop-free alternative therapy intended to lower eye pressure for glaucoma patients.
The trial conducted was a multicenter, randomized, masked, parallel-group study which involved 594 patients with open-angle glaucoma or ocular hypertension and compared the efficacy and safety of 2 dose strengths of Bimatoprost SR (after single and repeat administrations) to timolol eye drops used twice daily for up to 20 months. The patients were randomized to receive 3 administration cycles (Day 1, Week 16 and Week 32) of Bimatoprost SR or twice daily timolol eye drops in the study eyes.
The results of the trial showed that Bimatoprost SR reduced IOP by approximately 30 percent over the 12-week primary efficacy period, meeting the predefined criteria for non-inferiority to the study comparator, timolol. This initial data showed the potential for the majority of patients to remain treatment free for one year after the last implant was inserted. The magnitude of IOP lowering efficacy with Bimatoprost SR observed in this study is similar to that observed with daily topical prostaglandin analogs. Bimatoprost SR was also well tolerated in the majority of patients.
Bimatoprost SR has the potential to be the first sustained-release option of a drop-free therapy for patients who are suffering from glaucoma. This is a real potential paradigm shift in our options to lower eye pressure in patients with glaucoma," said Randy Craven, Associate Professor at Johns Hopkins University School of Medicine.
Results from a second, identical Phase 3 study will be reported in early 2019, says the Company, which will precede a New Drug Application filing to the Food and Drug Administration (FDA) in the second half of 2019.
Open-angle glaucoma is the most common form of glaucoma accounting for at least 90% of all glaucoma cases. It is caused by the slow clogging of the drainage canals, resulting in increased Intraocular pressure(IOP).