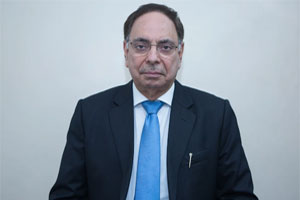 Recent guidelines, from the American Heart Association (AHA) and the American College of Cardiology (ACC), now define high blood pressure as 130 mm Hg or higher for the systolic blood pressure measurement, or 80 mm Hg or higher for the diastolic blood pressure measurement.Thousands of millions of people globally have been categorized as hypertensives overnight according to new Guidelines.
India with its population of 1.32 billion, has hypertension (High blood pressure) prevalence of around 29% in both men and women. This figure stands with the previous definition when cut off was 140/90 mms Hg. and comes to the numbers as 377 million patients in India. Only 25% have BP controlled to this target.
With the 2017 ACC/AHA definition, the prevalence will increase to 43% suddenly and the numbers needing to be treated will increase to a mind-boggling figure of 530 million. Are we ready to adopt these guidelines?
Read Also :High blood pressure redefined – 130/80 is hypertension now
We need to keep in mind our social, economic and cultural issues which are very diverse and different from the Western population. Most important of these is that medicines are to be procured out of pocket by most in our country. Another feature which is difficult to adopt is the recommendation of the guidelines to make Home BP measurements as the standard of care for diagnosing and controlling blood pressure. Both home and ambulatory measurement of BP is not adapted to any measurable degree in India for obvious logistic reasons. These issues of economic and logistic reasons will make adoption of these guidelines a major hurdle in our country.
The Indian hypertension guidelines of 2013 to treat to a target of 140/90mms Hg are still not being followed fully in clinical practice. In a random sample from a study from our country 14% population came under the category of 130/80 to 140/90 defined as pre-hypertension. With this, the numbers to be treated will increase by an enormous amount which would be the numbers needing treatment as per the 2017 ACC/AHA Guidelines. However difficult it may be to treat these numbers (many of them would require drug treatment), the findings and recommendations cannot be dismissed as unrealistic or absurd.
The clinicians and the authorities need to take BP screening programs including propagating home measurement and treating patients with hypertension with additional risk factors like diabetes, hyperlipidaemias etc. to lower targets on a war footing. This is very important in view of the fact that the burden of ischemic heart disease in India is so high. Large prospective studies have shown age-standardized CVD mortality rates of up to 225-500 per 100,000 in men and225- 399 per 100,000 in women. These figures also may be an underestimation. Hypertension is an important risk factor for ischemic heart disease and an effective and aggressive treatment will always pay dividends.
The strategies used and planned for overcoming the communicable diseases by strategic planning making public health policies and execution with public – private partnerships needs to be extended for surveillance and treating the silent killer disease like hypertension.
Prof Upendra Kaul is one of the most prominent cardiologists in the country and the Chairman Cardiology and Executive Director and Dean at the Batra Hospital and Medical Research center, New Delhi and a former professor of Cardiology at the AIIMS. He is also Editor in Chief: Asia Interventions, Chairman PRC, ICMR and the Course Director: ASIA PCR and India Live,.  
[yop_poll id="3″]
Disclaimer:
The views expressed in the above article are solely those of the author/agency in his/her private capacity and DO NOT represent the views of
Speciality Medical Dialogues
.