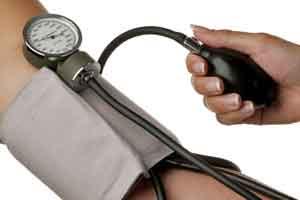 The new hypertension guidelines backed by the American Heart Association (AHA), the American College of Cardiology (ACC), and nine other organizations have recommended for lowering the threshold for treating hypertension with lifestyle changes and medication as necessary to 130/80 mm Hg instead of the previous commonly accepted mark of 140/90 mm Hg. As a result, millions of people all over the world have been subjected to be hypertensives overnight. According to an estimate, the recommendations have pushed up the number of US patients with hypertension from 32% to 46% literally overnight.In people ages 20 to 45, the new definition triples the prevalence of hypertension in men and doubles it in women.For the doctors to meet the new targets will mean more medications, millions of new prescriptions and huge funds to be spent to procure medicines.
American Academy of Family Physicians (AAFP) and the American College of Physicians (ACP) have openly declined to endorse the new guidelines and the disagreement has assumed significant proportion leading to more and more physicians and patients debating the justification of new blood pressure targets and the consequences of meeting or not meeting the new same.Some experts are of the opinion that implementation of these guidelines stating may not be appropriate for everyone as the risks of putting more people on medications and driving blood pressures down may outweigh the benefit.
AAFP  has declared that it would continue to endorse the JNC 8 guidelines, which recommend a BP goal of less than 150/90 mm Hg for persons aged 60.There are a number of reasons for  AAFP its decision of not endorsing the AHA/ACC guideline which includes –
Although the AHA/ACC guideline's recommendation statements were graded according to the strength of evidence, assessments of the quality of individual studies or systematic reviews weren't provided.
It had concerns related to the use of the SPRINT trial in the AHA/ACC guideline as the guideline gave the SPRINT trial considerable weight while minimizing results from other trials.
Conflict of interest is a major concern in judging the trustworthiness of guidelines and plays a key role in the AAFP's assessment of guidelines.It has been stated that while relationship to industry was addressed, intellectual conflicts of interest were not considered.
Family physicians are at their wits ends as to how to face present situation because-
There is confusion and panic in class of people who have been categorised as hypertensives in new guidelines as to how to reconcile with the present situation especially media reports giving conflicting statements.
There is lack of clarity in attending physicians also as to how to counsel and manage the patients who have been declared as hypertensives according to new guidelines.Should they speak for or against the new guidelines?
The new guidelines suggest lifestyle modification to control BP in this group but they do not provide advice on what to do if 3 to 6 months of lifestyle changes don't work.
There has been a lot of emphasis of new guidelines on home BP monitoring to take care of masked or white-coat hypertension.It is not feasible to implement in all communities and under all circumstances.
The individuals who are suffering most are patients who do not know whether to trust their physicians or cardiologists.But some experts term this as a  fake hypertension war because the goal should not be to win, the goal should be to help people.Whatever the concerns should be addressed in a pragmatic manner.The officials of AHA and ACC have already denied allegations of any conflict of interest based on initial review with a promise to have a further thorough review of formal disclosures and any potentially undisclosed relationships.
Guidelines are always the result of a lengthy, careful process of reviewing the scientific evidence before issuing recommendations and the healthcare professionals who create guidelines are highly trained in conducting and assessing scientific evidence.There may be the difference of opinion because experts writing the guidelines do have their favored ways of thinking and deciding how the science should be turned into practical recommendations.
The doctors have to give up their apprehensions and have to apply the guidelines on individual basis after evaluation as somebody has rightly said that there should always be art along with the science.Guidelines are not meant to be inflexible algorithms and therefore shared decision-making and good clinical assessment of the individual's frailty and risk must be factored in to these decisions.After all ultimate aim is patient's welfare.