New drug treats Schizophrenia without accompanying side effects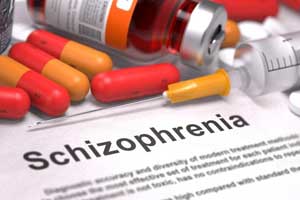 New schizophrenia drug, SEP-363856, can safely treat schizophrenia patients without accompanying side effects, suggests a recent study. One of the reasons for the success of the new drug is that it targets something different than what current medications target.
The results, presented at the 58th Annual Meeting of the American College of Neuropsychopharmacology (ACNP) in Orlando, were conferred after positive results from a phase 2 study, as well as an additional 6-month open-label extension. The study was conducted by researchers from Sunovion Pharmaceuticals in collaboration with PsychoGenics.
The U.S. Food and Drug Administration (FDA) granted Breakthrough Therapy Designation for SEP-363856 for schizophrenia in May 2019.
A major reason for nonadherence to schizophrenia medication is its accompanying side effects including weight gain, hyperprolactinemia, and increasing the risk of diabetes, cardiovascular disease, and tardive dyskinesia. Limiting the side effects associated with the medication is important as it tends to be a lifelong and chronic illness where the majority of patients diagnosed are in their late teens or early 20s. These side effects are usually cumulative over time which leads to significant medical morbidity, especially for cardiovascular disorders, obesity, metabolic syndrome, and diabetes.
The new drug would do away with the accompanying side effects thereby improving the adherence.
A total of 193 of the 245 enrolled patients completed the original 4-week study. They were offered the opportunity to continue for the additional 6 months. Of these 193 patients, 166 patients continued in the open-label extension, where patients were given 25-75 mg of SEP-363856.
Read Also: FDA grants breakthrough designation to novel schizophrenia drug
Key findings of the study include:


The drug was associated with very meaningful clinical improvement over 6 months of treatment and appears to target a broad array of schizophrenia symptoms.


Adverse events occurred in at least five percent of patients included exacerbation of schizophrenia (12.2%), headache (11.5%), insomnia (8.3%), and anxiety (5.1%), while the effects on weight, lipids, glycemic indices, prolactin, and extrapyramidal symptoms (EPS) measures were negligible and not clinically meaningful.


Patients treated with SEP-363856 demonstrated clinically meaningful improvements in the Positive and Negative Syndrome Scale (PANSS) total score (-22.6), the Clinical Global Impression Scale-Severity (CGI-S) score (-1.0), as well as the Brief Negative Symptom Scale (BNSS) total score (-11.3).


Read Also: New drug could be "game changer" in treatment of schizophrenia
According to the researchers, the compound itself is quite novel as unlike currently marketed antipsychotics, it does not bind to either dopamine D1 or D2 receptors and it also doesn't bind to serotonin 2A 5-HT2A receptors. Rather than target those receptors, SEP-363856 influences the dopamine system in a different manner through the trace damage associated with the TAAR1 (trace amine-associated receptor 1) and 5-HT1A (serotonin 1A) receptors.
One of the main reasons for the excitement regarding the new treatment is it confers a very different side effect profile than current medications.
Source : ACNP annual meeting