FDA grants breakthrough designation to novel schizophrenia drug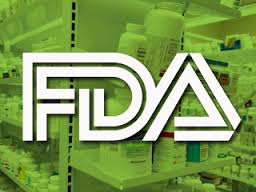 US Food and Drug Administration (FDA) with a view to enlarge its armamentarium against schizophrenia has taken steps to add a novel drug to its kitty.
SEP-363856, a novel psychotropic agent for the treatment of patients with schizophrenia, gets Breakthrough Designation from the US Food and Drug Administration (FDA).
The designation is meant to promote the development and review of drugs for serious or life-threatening conditions when preliminary clinical evidence indicates that the drug may demonstrate substantial improvement over available therapy on 1 or more clinically significant endpoints.
SEP-363856 is a psychotropic agent with a novel, non-D2 mechanism of action, distinct from currently marketed antipsychotics.
SEP-363856 is being studied in a global development program for schizophrenia as well as for Parkinson's disease psychosis, with additional indications under consideration. Clinical trial results to date demonstrate a predictable pharmacokinetic (PK) profile suitable for once daily use.
"For more than 60 years, the treatment of schizophrenia has focused on blocking dopamine receptors. Finding a schizophrenia medication that works outside of a direct action on the dopamine system would be highly desirable, and SEP-363856 may represent such a breakthrough. The results of the Phase 2 trial are consistent in showing improvement in positive and negative symptoms, without the traditional side effects associated with dopamine blockers," said Shitij Kapur, M.B.B.S, Ph.D., F.R.C.P.C., F.Med.Sci., Dean Faculty of Medicine, Dentistry and Health Sciences, University of Melbourne. "The results need to be replicated in further studies and broader populations, but, if these results hold, it could be a remarkable advance for patients and health care providers, as well as a great new avenue for exploration of new scientific mechanisms for psychotic disorders."
The study met its primary endpoint, demonstrating that hospitalized patients with acute exacerbation (worsening) of schizophrenia treated with SEP-363856 showed statistically significant and clinically meaningful improvement in the Positive and Negative Syndrome Scale (PANSS) total score compared to placebo after four weeks of treatment. Patients treated with SEP-363856 also showed improvement in the overall severity of illness as assessed by the Clinical Global Impression Scale-Severity. In addition, the improvement was found in all major PANSS (positive, negative and general psychopathology) subscales.
SEP-363856 was found to be generally well tolerated with notable similarities to placebo treatment in discontinuation rates; the proportion of patients experiencing extrapyramidal symptoms or akathisia; and change in metabolic parameters such as weight, lipids, glucose, and prolactin.
"The results of this first placebo-controlled study assessing the utility of SEP-363856 in patients with schizophrenia are exciting, and we intend to advance the development of this novel investigational medicine as quickly as possible," said Antony Loebel, M.D., Executive Vice President and Chief Medical Officer at Sunovion, Head of Global Clinical Development for Sumitomo Dainippon Pharma Group.
"We believe that the results from this study illustrate the promise of the PsychoGenics' target-agnostic approach using the SmartCube® platform," said Eric Nestler, M.D., Ph.D., Director of the Friedman Brain Institute at the Icahn School of Medicine at Mount Sinai and Chairman of the PsychoGenics Scientific Advisory Board. "We look forward to continuing our work with Sunovion in identifying compounds that have the potential to make a significant difference for patients."
Sunovion's clinical-stage pipeline in neuropsychiatry includes several additional compounds that were discovered using the PsychoGenics SmartCube® platform together with other novel systems biology approaches.