New drug shows promising results to combat deadly superbug Candida auris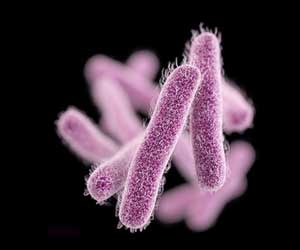 DELHI: By now you all must have learned about Candida Auris being a new deadly fungal multi drug-resistant superbug which is expected to grip the entire world and is on verge of becoming a global threat. Alarmingly, it has resulted in the death of 30-60% of people who developed C. auris infections as the Specialty Medical Dialogues had earlier reported in its news report published on April 9, 2019.
Now, a biotechnology company Scynexis has taken some promising steps in combating the deadly Candida Auris infections. The company in its breakthrough research is reporting early but promising results from a phase 3 trial of a novel drug in treating the infection.
The drug in question is Ibrexafungerp, the first candidate from a novel class of structurally distinct glucan synthase inhibitors called triterpenoids.
The results from the first two case studies in the CARES trial that will be presented at the upcoming European Congress of Clinical Microbiology and Infectious Diseases (ECCMID) in Amsterdam.
The single-arm trial is evaluating the efficacy and safety of oral ibrexafungerp in patients with candidiasis caused by C auris.
Also Read: Global Warning- Candida auris is new deadly fungal superbug
Although the trial is in its early stages, Scynexis president and chief executive officer Marco Taglietti, MD, believes the successful treatment of the two patients, and the potent in vitro activity that ibrexafungerp has shown against clinical C auris samples, provides hope that a new treatment option may be on the horizon.
"We think we can beat Candida auris," Taglietti told CIDRAP News. "This is a difficult, frightening pathogen, but we have something to fight it."
The first two cases from the CARES trial, which is enrolling patients in the United States and India, involved a 54-year-old man and a 64-year-old woman with C auris bloodstream infections and multiple comorbidities at a hospital in New Delhi. The man had diabetes, acute ischemic stroke, a brain abscess, and pneumonia, and the woman had diabetes, chronic kidney disease, and lower respiratory infection. Both patients were in septic shock.
Also Read: A case of odynophagia due to candida esophagitis
The patients were initially treated with other antifungals (fluconazole and micafungin), but the C auris infection remained and the investigators initiated treatment with ibrexafungerp.
The drug cleared the infections from both patients' blood and was well tolerated. The man completed 17 days of treatment and did not experience a recurrence over 6 weeks, but ultimately died of a different bacterial infection. The woman completed 22 days of treatment and remains free of C auris.
"These two cases are really very positive," Taglietti said.
Taglietti noted that C auris is a major problem in India, with a prevalence of 3% to 5% in some Indian hospitals. He said finding a treatment for the fungus is a priority because while C auris infections have been limited to hospitals, there may be immunocompetent patients who are colonized with it but show no symptoms. If they aren't identified through screening, these patients could spread C auris outside of hospitals.
CARES trial investigators are estimating an enrollment of about 30 patients, with an estimated completion date of May 15, 2021.
Scynexis will also be presenting positive results from the FURI study—a phase 3 trial evaluating ibrexafungerp in the treatment of patients with Candida infections that are intolerant or refractory to standard-of-care treatment—at ECCMID. Among them are two cases of successful treatment of patients with Candida spondylodiscitis, a rare and difficult-to-treat infection of the vertebral disc space and vertebral bone.
"These two cases show how an oral antifungal can be helpful not only for Candida auris…but can also be helpful for other difficult-to-treat fungal infections," Taglietti said.
Taglietti said he hopes the recent media interest in C auris infections will raise the profile of antifungal resistance and the need for new antifungal drugs, issues that haven't received as much attention from policymakers as have antibiotic resistance and antibiotic development.
"I hope this will increase the awareness of fungal infections, and the fact that they are as dangerous and difficult to treat as bacterial infections, and sometimes even worse," he said. "More support for the development of antifungals is critical."
Click on here for ECCMID CARES trial
abstract
and ECCMID FURI trial
abstract