New drug launched for moderate-to-severe plaque psoriasis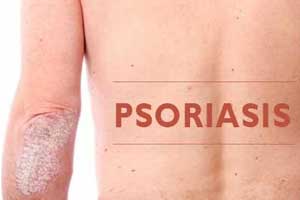 Sun Pharma has announced the availability of Ilumya (tildrakizumab-asmn) for the treatment of moderate-to-severe plaque psoriasis.
Ilumya is an injectable interleukin-23 (IL-23) inhibitor approved by the FDA for the treatment of moderate-to-severe plaque psoriasis in adults who are candidates for systemic therapy or phototherapy. It acts by selectively binding to the p19 subunit of IL-23 and inhibiting its interaction with the IL-23 receptor, blocking the release of pro-inflammatory cytokines and chemokines. Ilumya injections are administered by a healthcare provider every 12 weeks, following starter doses at Week 0 and Week 4.
Also Read: Psoriasis patients at increased risk of erectile dysfunction
"Ilumya offers a new, safe and effective treatment option for people who are still struggling to manage their moderate-to-severe plaque psoriasis," said Abhay Gandhi, Chief Executive Officer, Sun Pharma, North America. "We understand the importance of patient and physician choice, and are committed to making Ilumya among the most cost-effective treatments on the market today."
Analyses presented at the Academy of Managed Care Pharmacy (AMCP) Nexus 2018 meeting showed that compared with non-targeted treatments like apremilast, Ilumya was found to be the most cost-effective; results also demonstrated that Ilumya was more cost-effective than other biologic therapies indicated for plaque psoriasis.
Also Read: Halobetasol propionate safe,effective treatment of psoriasis
"We saw that nine out of 10 patients who achieved 75 percent skin clearance, or PASI 75, at Week 28 after three doses of Ilumya 100 mg maintained their skin clearance after three years on treatment. Skin clearance was also sustained over the long-term in 67.6 percent of patients who had reached PASI 90 after the first three doses of Ilumya," said study investigator Dr. Andrew Blauvelt, board-certified dermatologist and President of Oregon Medical Research Center. "These long-term data tell us that quarterly maintenance dosing of Ilumya offers clinically meaningful benefits over time, which is promising news for patients and clinicians."
Ilumya is supplied as a 100mg/mL strength solution for subcutaneous injection in single-dose prefilled syringes. Treatment should only be administered by a healthcare provider. Prior to initiating therapy, patients should be evaluated for tuberculosis infection. The most common adverse reactions associated with Ilumya include upper respiratory infections, injection site reactions, and diarrhea.
Source : press release