New drug for erectile dysfunction approved by DCGI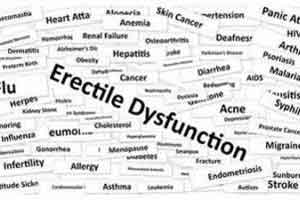 Vardenafil hydrochloride trihydrate (bulk) and vardenafil tablets in the dose of 2.5, 5, 10, and 20 mg was recently approved by the Drug Controller General of India (DCGI) for treatment for erectile dysfunction (ED) in adult men. Ajanta Pharma Ltd. bagged the manufacturing and marketing rights of vardenafil.
Vardenafil is a selective inhibitor of cyclic guanosine monophosphate (cGMP)-specific phosphodiesterase type 5 (PDE5). The cGMP triggers smooth muscle relaxation allowing increased blood flow into the penis, resulting in the erection.
The drug got the approval after the manufacturer submitted clinical data of randomized, double-blind, noninferiority comparative study of efficacy and safety of vardenafil and sildenafil tablets for the treatment of ED. The study which continued for 4 weeks included 1057 men with ED and diabetes mellitus and cardiovascular disease. The participants were randomly assigned to receive vardenafil 20 mg (n=530) or sildenafil 100 mg (n=527).
Read Also:
Revactin causes significant improvement in men with erectile dysfunction
The study found that vardenafil achieved nominal statistically significant superiority over sildenafil for frequently used efficacy measures with equal tolerance.
In another study, vardenafil 5, 10, and 20 mg, compared with placebo in 762 men (aged, 20-83 years), demonstrated significant improvement in the rate of achieving an erection sufficient for penetration ( 65%, 75%, and 80% respectively) compared with 52%. In phase 3 trial, evaluating safety and efficacy of orodispersible vardenafil 10 mg (n=701; aged, ≥65 years) for treatment of ED, demonstrated significant superiority over placebo.
Adverse events observed included headache, flushing, nasal congestion, dyspepsia, back pain, influenza syndrome, dizziness, dry mouth, and nausea.
Adult: As conventional tab: Initially, 10 mg as needed, adjust dose according to response. Max: 20 mg. As orodispersible tab: Max: 10 mg as needed. Dose is taken at least 25-60 minutes before sexual intercourse. Max dosing frequency: Once every 24 hours.
Elderly: As conventional tab: 5 mg as needed, at least 25-60 minutes before sexual intercourse. Max: 20 mg. Max dosing frequency: Once every 24 hours.
Renal impairment.
Vardenafil doses 10 and 20 mg are not recommended for elderly male patients (aged, >65 years) because of increased drug concentration risk in blood and also not recommended to use with alpha-blocker therapy.
Drug Controller General of India(DCGI) under the gamut of Central Drugs Standard Control Organization is responsible for approval of licenses of specified categories of drugs such as blood and blood products, IV fluids, vaccines and sera in India.
Source : press release