Revactin causes significant improvement in men with erectile dysfunction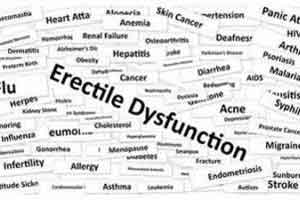 Revactin® appears to be safe and effective in treating patients with erectile dysfunction, according to a study recently published in the journal Translational Andrology and Urology(TAU). The study determines that within the first month of taking Revactin®, approximately 50% of men who were compliant with the treatment, reported a significant improvement in erectile function.
Sabine Nguyen and his associates conducted a research to determine whether Revactin® could be used in the clinical setting.
The pilot safety study conducted by Nguyen and his team included fifty-four middle-aged men aged from 33–77 years. Patients were given Revactin® twice daily (total daily dose of 500 mg of ginger root, Muira puama, and Paullinia cupana and 1,600 mg of L-citrulline) and were asked to complete the IIEF-15 questionnaire [domains: EF, orgasmic function (OF), sexual desire (SD), intercourse satisfaction (IS), overall satisfaction (OS)] at baseline (B), 1 month (M1), 2 months (M2) and 3 months (M3) and report any side effects. Those on erectogenic medications at B were requested to stop taking them during the trial. Data were analyzed using Wilcoxon paired test and Friedman rank test for trend.
The study found that Revactin® was safe. Only 5 patients reported treatment side effects like dyspepsia, heartburn, and migraine but none of them were severe. For those who stayed on the regimen, there was an increase in median domain scores for EF, OF, SD, IS, and OS over 3 months compared to baseline median scores but statistical significance was found only in the EF, IS, and OS median domain scores. Trend analysis indicated a significant trend in EF, OS & IS. Overall, approximately 50% of the patients reported a significant improvement in EF.
The study concluded that Revactin®, a combination of 3 nutraceuticals packaged with L-citrulline, appears to have the same excellent safety profile known for each of its individual four components(orgasmic function (OF), sexual desire (SD), intercourse satisfaction (IS) and overall satisfaction (OS)). The early improvement in EF seen in about 50% of these patients may be due to the elevated levels of cGMP produced via this iNOS-cGMP pathway.
Erectile dysfunction (ED) is considered an aging-related condition in which with increasing age, the probability of developing some form of ED increases.T he functional target tissue within the penis that is primarily affected by the aging process is the corporal smooth muscle cell (CSMC) and it is the aging-related apoptosis and loss of this CSMC that leads to what is termed aging-related erectile dysfunction (ARED).
For more reference log on to
http://10.21037/tau.2018.03.22
Source : With inputs from the journal Translational Andrology and Urology