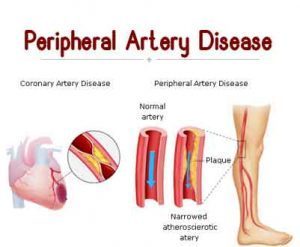 Premarket Approval (PMA) application to market the Eluvia™ Drug-Eluting Vascular Stent System, specifically developed for the treatment of peripheral artery disease (PAD) was approved by the U.S. Food and Drug Administration (FDA), announced Boston Scientific Corporation.
The Eluvia stent utilizes a drug-polymer combination to offer the sustained release of the drug paclitaxel for a one-year timeframe, designed to prevent tissue regrowth that might otherwise block the stented artery.
The approval was based on findings from the IMPERIAL trial, the first superficial femoral artery head-to-head drug-eluting stent trial evaluating the safety and efficacy of Eluvia vs Zilver PTX in 465 patients.
The results of the trial showed that patients treated with the Eluvia stent experienced a significantly greater 12-month primary patency of 88.5 percent, compared to 79.5 percent in patients treated with Zilver PTX.In addition, patients treated with the Eluvia stent experienced half the target lesion revascularization rate of Zilver PTX at 12 months, a 4.5 percent TLR rate for Eluvia versus 9.0 percent TLR rate for the Zilver PTX cohort.
Read Also: Recent advances in anti-thrombotic therapy for peripheral artery disease
"The Eluvia stent is a breakthrough therapy that marks a significant step forward in the treatment of peripheral artery disease, and now with its approval and commercial availability, it has the potential to make an immediate impact on the quality and value of care that physicians can provide to their patients," said William Gray, co-principal investigator of the IMPERIAL trial.
The Eluvia stent system is built on the Innova™ Stent System platform, a self-expanding nitinol stent that has been designed for use in the superficial femoral and proximal popliteal arteries, the main arteries that supply blood to the legs.
PAD, which occurs when fatty or calcified atherosclerotic material, called plaque, builds up on the walls of the arteries of the legs, restricting blood flow and causing pain, swelling and a diminished quality of life. If blood flow is not restored and maintained, severe cases of PAD can lead to pain, ulcers and even amputation of the affected limb.