Neurohormonal blockade medicines improve survival in HF with LVAD support: JAMA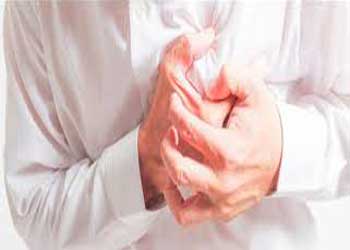 USA: The use of neurohormonal blockade (NHB) medications improves survival and quality of life among heart failure (HF) patients with left ventricular assist devices (LVADs) support, according to a recent study published in the journal JAMA Cardiology.
Stage D heart failure patients have limited life-prolonging therapeutic options other than cardiac transplant and LVADs. The population of patients with durable LVADs is increasing. This is because only a few patients can undergo transplant and outcomes with mechanical circulatory support have greatly improved. However, there is limited data on the use of pharmacotherapy beyond the use of anticoagulation for the prevention of thrombotic events. Specifically, little is known about the association of neurohormonal blockade (NHB) with clinical outcomes in patients with LVADs.
Nihar R. Desai, MD, Yale University School of Medicine, New Haven, CT, and colleagues sought to determine the association between NHB blockade and outcomes in patients with LVADs who were included in the Interagency Registry for Mechanically Assisted Circulatory Support (INTERMACS).
This retrospective cohort analysis included patients from more than 170 centres across the US and Canada with continuous-flow LVADs from 2008 to 2016 who were alive with the device in place at 6 months after implant. A total of 12 144 patients in INTERMACS met inclusion criteria, of whom 2526 (20.8% ) were women, 8088 (66.6%) were white, 3024 (24.9%) were African American, and 753 (6.2%) were Hispanic; the mean (SD) age was 56.8 (12.9) years. Of those 0 419 (85.8%) were receiving NHB.
The data were analyzed between February and November 2019. Patients were stratified based on exposure to NHB and represented all permutations of the following drug classes: angiotensin-converting enzyme inhibitors or angiotensin receptor blockers, β-blockers, and mineralocorticoid antagonists.
The outcomes of interest were survival at 4 years and quality of life at 2 years based on Kansas City Cardiomyopathy Questionnaire scores and a 6-minute walk test.
Read Also: Women at higher risk of heart failure and death after severe heart attack: JACC
Key findings of the study include:



Those receiving any NHB medication at 6 months had a better survival rate at 4 years compared with patients not receiving NHB (56.0% vs 43.9%).




After sensitivity analyses with an adjusted model, this trend persisted with patients receiving triple therapy with an angiotensin-converting enzyme inhibitor or angiotensin receptor blocker, β-blocker, and mineralocorticoid antagonist having the lowest hazard of death compared with patients in the other groups (hazard ratio, 0.34).




Compared with patients not receiving NHB, the use of NHB was associated with a higher Kansas City Cardiomyopathy Questionnaire score (66.6; bootstrapped vs 63.0; bootstrapped) and a 6-minute walk test (1103 ft; bootstrapped vs 987 ft; bootstrapped).



Read Also: Successful cardiogenic shock treatment using a percutaneous left ventricular assist device
"This large, nationwide analysis of patients undergoing LVAD implant demonstrates an association between varying combinations of HF therapies and patient-centred outcomes. Specifically, medical regimens with NHB similar to GDMT (guideline-directed medical therapy) for HFrEF were associated with improved survival and QoL. These data suggest that there may be an optimal medical regimen for HF after LVAD implant that is similar to GDMT for HFrEF
The study, "Neurohormonal Blockade and Clinical Outcomes in Patients With Heart Failure Supported by Left Ventricular Assist Devices," is published in the JAMA Cardiology journal.
DOI:
10.1001/jamacardio.2019.4965
Journal Information:
JAMA Cardiology