Mirtazapine could be a promising treatment for Primary Biliary Cholangitis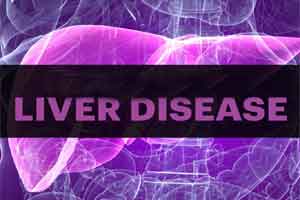 Antidepressant mirtazapine was found to be associated with decreased mortality, decompensated cirrhosis and liver transplantation in primary Biliary Cholangitis, PBC patients. Mirtazapine has significant effects on the immune system which appears to be protective for the liver. The study was published in the journal PLOS One.
Primary Biliary Cholangitis (PBC) is a rare, incurable liver disease, which can be fatal if untreated. Women are more diagnosed with PBC generally between the ages of 40-60. Symptoms include severe fatigue and itchiness. The autoimmune disease can have serious complications that may lead to a liver transplant.
Abdel-Aziz Shaheen et al conducted a study to examine the effects of depression and antidepressants on hepatic outcomes of PBC patients.
"At first, I thought I must have an error in my coding. As I began to look deeper I realized these patients were all taking the antidepressant mirtazapine, which seemed to be having a positive impact on their liver disease," said Shaheen. "You don't expect to find people with a chronic illness and depression to be healthier than those patients who don't have depression," he added.
The researchers were keen to understand what might be happening inside the body that would lead to this result.
Read Also
:
Bezafibrate highly effective in Primary Biliary Cholangitis when added to UDCA
The study extracted the data from UK Health Improvement Network database and identified 1,177 PBC patients. The primary outcome was one of three clinical events: decompensated cirrhosis, liver transplantation, and death.
The researchers assessed depression and each class of antidepressant medication. In a sensitivity analysis, the study population was restricted to PBC patients using ursodeoxycholic acid (UDCA). 86 patients (7.3%) had a depression diagnosis prior to PBC diagnosis, while 79 patients (6.7%) had a depression diagnosis after PBC diagnosis.
After analyzing the data, the researchers found that using the atypical antidepressant mirtazapine after PBC diagnosis was significantly protective against poor liver outcomes (decompensation, liver transplant, mortality), which remained statistically significant in patients using UCDA.
"PBC slowly destroys the small bile ducts of the liver. Once damaged, the liver can "fill up" with materials the body is trying to excrete, damaging the liver and leading to permanent scarring," says Swain, who is head of the Division of Gastroenterology and Hepatology in the Department of Medicine, and holds the Cal Wenzel Family Foundation Chair in liver disease. "Mirtazapine has significant effects on the immune system which appear to be protective to the liver."
"No one thought that an antidepressant could affect liver immunity," says Swain. "This leads to an entirely new line of inquiry, on how antidepressants may be used in the treatment of other chronic diseases."
The authors suggest that the findings support the examination of mirtazapine as a potential novel therapy for PBC patients.
For more reference log on to https://doi.org/10.1371/journal.pone.0194839
Source : With inputs from the journal PLOS One