Bezafibrate highly effective in Primary Biliary Cholangitis when added to UDCA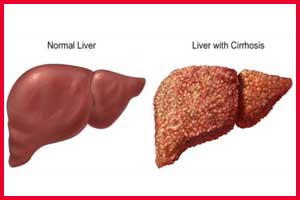 According to a new study, Bezafibrate is highly effective in treatment of Primary Biliary Cholangitis when added to the ursodeoxycholic acid, UDCA.
Primary biliary cholangitis (PBC), earlier known as primary biliary cirrhosis, is a chronic liver disease which resulted from the progressive destruction of the intrahepatic bile ducts. When the ducts are destroyed, bile accumulates in the liver which leads to inflammation and scarring (fibrosis).
Eventually, this can lead to cirrhosis and its associated complications, as scar tissue replaces healthy liver tissue and liver function becomes increasingly impaired. Patients with primary biliary cholangitis who have an inadequate response to therapy with ursodeoxycholic acid are at high risk for disease progression.
Christophe Corpechot and his colleagues conducted a study to evaluate the efficacy of fibrates, which are agonists of peroxisome proliferator-activated receptors, in combination with ursodeoxycholic acid in treating patients with this PBC.
The phase 3 trial conducted by the researchers was a double-blind, placebo-controlled which continued for two years. The study randomly assigned 100 patients who had had an inadequate response to ursodeoxycholic acid according to the Paris 2 criteria to receive bezafibrate at a daily dose of 400 mg (50 patients), or placebo (50 patients), in addition to continued treatment with ursodeoxycholic acid.
The primary outcome was a complete biochemical response, which was defined as normal levels of total bilirubin, alkaline phosphatase, aminotransferases, and albumin, as well as a normal prothrombin index (a derived measure of prothrombin time), at 24 months.
Key findings;


A complete biochemical response was achieved in 31% of patients in the bezafibrate group versus 0% in the placebo group.


Normalization of APT occurred in 67% of bezafibrate recipients compared with 2% of placebo recipients.


Based on transient elastography, liver stiffness decreased by 15% from baseline in the bezafibrate group and increased by 22% in the placebo group.


Patients in the bezafibrate group reported improvement in pruritus.


Similar rates of overall and serious adverse events were observed between groups.


The study concluded that among patients with primary biliary cholangitis who had had an inadequate response to ursodeoxycholic acid alone, treatment with bezafibrate in addition to ursodeoxycholic acid resulted in a rate of complete biochemical response that was significantly higher than the rate with placebo and ursodeoxycholic acid therapy.
The study was published in the journal NEJM.
For more reference log on to
Source : With inputs from the journal NEJM