Milk consumption may increase risk of Parkinson's Disease, finds new study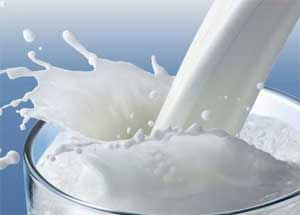 Milk is widely consumed by people around the world. However, a cohort study revealed that consumption of more than 40 ml/day milk may increase the chances of Parkinson's disease. However, no risk of Parkinson's disease, PD was found to be associated with soured milk and yoghurt.
To find out whether consumption of milk, yoghurt and soured milk linked to Parkinson's disease Dr. E.Olsson and colleague conducted a cohort study with 81,899 Swedish adults aged between 45-83 years without PD at baseline, in which 36,618 were women and 45,271 were men.
The participants completed a validated 96-item food frequency questionnaire including questions about milk and soured milk and yogurt consumption. Incident PD was identified by linkage with the Swedish National Patient and Cause of Death Registers. Cox, proportional hazards regression models were used to estimating multivariable-adjusted hazard ratios (HR) and 95% confidence intervals (CI) for the associations of milk and soured milk and yogurt consumption with PD.
During a mean follow-up of 13.9 years, 1,251 PD cases were identified. Milk intake of more than 40 ml/day was associated with an increased risk of PD. Compared with low consumption of milk (<40 ml/day), the HR of PD across quintiles of milk intake were 1.30 for 40-159 ml/day, 1.25 for 160-200 ml/day, 1.33 for 201-400 ml/day, and 1.32 for >400 ml/day. Estimates were similar when analyzing women and men separately. Consumption of yogurt and soured milk was not associated with PD.
Milk and dairy products are widely consumed worldwide. It is one of the top sources of saturated fat used throughout the world. The dietary guidelines recommend minimizing consumption of whole-fat dairy products, as they are presumed to affect lipid levels in the blood.
Adding PD to another side-effect of milk, prior studies have demonstrated that consuming at least three servings of low-fat skimmed milk a day is associated with a greater risk of developing Parkinson's disease compared to consuming less than one serving a day. But, they lacked data to show risk associated with other dairy products like yogurt.
The authors of the study concluded that milk consumption s associated with risk of Parkinson's Disease but there is no harm in consuming soured milk and yogurt.
The study was presented by Erik Olsson, an associate professor at Uppsala University, during the 14th International Conference on Alzheimer's and Parkinson's Diseases and related neurological disorders, March 26-31, in Lisbon, Portugal.
For further reference log on to:
"
Milk, Yogurt, and Soured Milk Consumption and Risk of Parkinson's Disease,
"