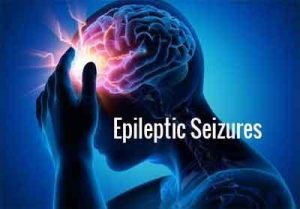 The U.S. Food and Drug Administration (FDA) has accepted for the review of a New Drug Application (NDA) for midazolam nasal spray, an investigational formulation for the acute treatment of seizure in patients who require control of intermittent bouts of increased seizure activity  such as seizure clusters and acute repetitive seizures,announced global biopharmaceutical company UCB.
The application is supported by data from a Phase 3 clinical study (ARTEMIS 1 -Acute Rescue Therapy in Epilepsy with Midazolam Intranasal Spray), which evaluated the safety and efficacy of midazolam nasal spray in 292 patients.
"Managing seizure clusters remains a challenge for thousands of patients and caregivers, in the US and beyond, who live their lives each day with this debilitating condition," explained Jeff Wren, Head of Neurology and Executive Vice-President at UCB. "There is an unmet need for effective and convenient acute treatment of seizures clusters that can rapidly end ongoing seizures and potentially prevent or delay their reoccurrence."
The acceptance of this NDA could result in midazolam nasal spray being approved in the U.S. as an acute treatment for increased seizure activities in early 2019. If approved, midazolam nasal spray will be the first new medication approved to treat seizure clusters in more than 17 years.
Read also: Midazolam – Best agent for rapid sedation of agitated patient, says New Study
Seizure clusters are seizures that start and stop but occur in groups one after the other. They are commonly observed in children with certain epilepsy syndromes such as Lennox Gastaut Syndrome (LGS).When it comes to managing seizure clusters, it is important that patients have an acute care plan that includes access to a treatment they can take anytime or anywhere.
FDA Fast Track Designation is a process designed to facilitate the development and expedite the review of drugs to treat serious conditions and fill an unmet medical need, with the aim of getting important new medicines to patients more quickly. To be eligible for Fast Track designation, a drug must show some advantage over available therapy. Midazolam Nasal Spray has been previously granted Orphan Drug and Fast Track designations by the FDA.