Midazolam - Best agent for rapid sedation of agitated patient, says New Study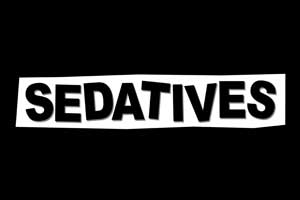 Intramuscular midazolam was found to achieve the most effective sedation in agitated patients in the emergency department as compared to its counterparts, according to a study published in the journal Annals of Emergency Medicine.
Agitated patients often require sedation, but the most effective medication is still a matter of study. Agitation in the emergency department (ED) can pose a threat to both the patient and safety providers.
Lauren R. Klein and his associates conducted a study to compare haloperidol, olanzapine, midazolam, and ziprasidone to treat agitation. Investigators conducted a prospective observational study in which all patients in one emergency department who required intramuscular sedation for agitation were treated with a particular agent during a 3-week period. After 15 weeks, five agents (haloperidol 5 mg, haloperidol 10 mg, ziprasidone 20 mg, olanzapine 10 mg, and midazolam 5 mg) had been used and average patient responses were compared. The study included seven hundred thirty-seven patients with average age 40 years
The study found midazolam to be the best agent, with 71% of patients adequately sedated at 15 minutes, versus 40% for haloperidol 5 mg, 42% for haloperidol 10 mg, 52% for ziprasidone, and 61% for olanzapine. However, 40% of the midazolam patients required an additional medication to achieve or maintain sedation, versus 33%, 20%, 24%, and 21%, respectively, for the other agents.
The study concluded that intramuscular midazolam achieved more effective sedation in agitated ED patients at 15 minutes than haloperidol, ziprasidone, and perhaps olanzapine. Olanzapine provided more effective sedation than haloperidol. No differences in adverse events were identified.
"Midazolam is woefully underused in multiple contexts because it is viewed as a procedural sedation agent in the category of propofol. This study suggests that it is a great agent for sedation of the agitated patient", said the authors." "However, its short half-life means that it should probably be co-administered with another agent, such as haloperidol 5 mg", they added.
For more reference log on to
https://www.annemergmed.com/article/S0196-0644(18)30373-1/fulltext