Metformin reduces risk of COPD in patients with type 2 diabetes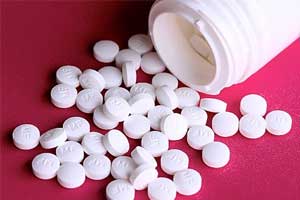 CHINA: Patients with type 2 diabetes (T2D) using metformin are at reduced risk of developing chronic obstructive pulmonary disease (COPD), according to a recent study published in the journal Diabetes & Metabolism.
COPD is characterized by progressive airways obstruction and may be the cause of three million deaths per year (approximately 5% of all deaths) in the world. COPD cannot be cured and prevention is the best strategy to reduce mortality and morbidity. Metformin is the recommended first-line treatment for type 2 diabetes patients. Recent studies have suggested that it may have anti-inflammatory, anti-atherogenic, anti-cancer and anti-aging effects in addition to its glucose-lowering effects. Also, because COPD is closely related to aging, it has been proposed that some geroprotectors, such as metformin, melatonin, rapamycin, and resveratrol, might provide a novel strategy for prevention and treatment of COPD
Chin-Hsiao Tseng, National Taiwan University Hospital, China, conducted the study to investigate whether metformin can affect COPD risk in patients with type 2 diabetes.
"To the best of my knowledge, whether long-term use of metformin in patients with T2D might affect the risk of COPD has not been previously investigated," writes the author.
The researchers enrolled T2D patients newly diagnosed during 1999–2005 from the database of Taiwan's National Health Insurance system and followed up to 2011. Analyses were conducted in an unmatched cohort (92,272 ever-users and 10,697 never-users of metformin) and a propensity score (PS) matched pair cohort (10,697 ever-users and 10,697 never-users).
Also Read: Metformin may offer protection against macular degeneration risk: JACC Study
They found that:


In the unmatched cohort, 2573 never-users and 13,840 ever-users developed COPD with respective incidences of 5994.64 and 3393.19 per 100,000 person-years.


The overall HR was 0.560 (95% confidence interval [CI]: 0.537–0.584). HRs for the first (< 25.27 months), second (25.27–55.97 months) and third (> 55.97 months) tertiles of cumulative duration were 1.021, 0.575 and 0.265 respectively.


Analyses of the matched cohort showed an overall HR of 0.643, with HRs of 1.212, 0.631 and 0.305 for the respective tertiles.


Also Read: Metformin may help maintain weight loss over long term, finds clinical trial
"A reduced risk of COPD is observed in metformin users with T2D," concluded Chin-Hsiao.
For detailed study log on to https://doi.org/10.1016/j.diabet.2018.05.001
Source : With inputs from Diabetes & Metabolism