Metformin safe for use even in patients with kidney disease: JAMA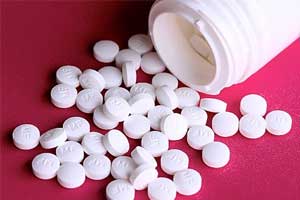 Nashville, Tennessee: There have been qualms about the safety of the diabetes drug metformin in patients with mild to moderate kidney disease. Putting an end to all those doubts, a recent study has found the drug to be associated with a lower risk of major adverse cardiovascular events (MACE) in patients with reduced kidney function and diabetes compared with sulfonylureas.
Findings of the study were presented at the European Association for the Study of Diabetes 2019 meeting and published simultaneously in the journal JAMA.
Before 2016, some studies raised safety concerns associated with metformin use in patients with kidney disease that resulted in its limited use. However, the effectiveness of metformin on clinical outcomes in patients with reduced kidney function is still not known.
Christianne L. Roumie, Department of Medicine, Vanderbilt University Medical Center, Nashville, and colleagues compared MACE among patients with diabetes and reduced kidney function who continued treatment with metformin or a sulfonylurea.
The study involved analysis of US veterans receiving care within the national Veterans Health Administration who were followed for at least 2 years. The participants had type 2 diabetes. Nearly 68,000 were prescribed monotherapy consisting of metformin. 29,000 were started on either glipizide (Glucotrol), glyburide (Diabeta, Glycron, Micronase), or glimepiride (Amaryl). At the start of the study, all the patients were considered to have reduced kidney functioning defined as a serum creatinine level of 1.5 mg/dL for men or 1.4 mg/dL for women, or an eGFR less than 60 mL/min/1.73 m2. Adherence to medication was roughly 80% among the cohort.
MACE was a composite of hospitalization for acute myocardial infarction, ischemic or hemorrhagic stroke, transient ischemic attack, or cardiovascular death.
Also Read: Addition of diabetes drug Metformin improves survival in lung cancer patients: JAMA Oncology
Key findings of the study include:


During follow-up, compared with new users of sulfonylureas, individuals with slight renal impairment starting on metformin had a 20% lower risk for a major adverse cardiovascular event or MACE. This equated nearly six fewer MACE events per 1,000 person-years among new metformin users versus those beginning on sulfonylureas.


The cause-specific adjusted hazard ratio of MACE for metformin was 0.80 compared with sulfonylureas, yielding an adjusted rate difference of 5.8 fewer events per 1000 person-years of metformin use compared with sulfonylurea use.


Also Read: Metformin monotherapy has mortality benefit in DM with CKD
"These findings reinforce clinical practice recommendations of metformin as initial monotherapy even on the development of early chronic kidney disease," Deborah Wexler, of Massachusetts General Hospital in Boston, wrote in an accompanying editorial.
"The adverse effect profile of sulfonylureas and their very low cost must be balanced against characteristics of other glucose-lowering medications as clinicians consider the best approach for an individual patient," said Wexler, highlighting the need for clinicians to keep in mind a patient-centric approach to prescribing while selecting the best therapy for patients.
The study concludes that, among patients with diabetes and reduced kidney function persisting with monotherapy, treatment with metformin, compared with a sulfonylurea, was associated with a lower risk of MACE.
To read the complete study log on to
doi:10.1001/jama.2019.13206