Metformin monotherapy has mortality benefit in DM with CKD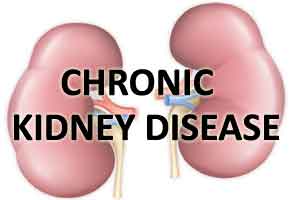 In patients with type 2 DM and chronic kidney disease (CKD), high-quality evidence about the relative benefits and harms of oral glucose-lowering drugs is limited.Dr.Zachary A. Marcum & associates conducted an Observational, Cohort Study to evaluate whether mortality risk differs after the initiation of monotherapy with either metformin or a sulfonylurea in Veterans with type 2 diabetes and CKD. It was concluded that metformin monotherapy had a mortality benefit in kidney function impairment at 5 years The study has been published in Journal of Internal Medicine.
The investigators assessed Metformin and sulfonylurea use from VHA electronic pharmacy records. The CKD-EPI equation was used to estimate glomerular filtration rate (eGFR). The outcome of death from January 1, 2004, through December 31, 2009, was assessed from VHA Vital Status files.
In 1995, the FDA approved metformin for patients with type 2 diabetes; however, the label advised clinicians to avoid prescribing metformin to patients with impaired kidney function because of concerns about lactic acidosis. But in 2016, the FDA endorsed metformin's safety in patients with mild-to-moderate kidney function impairment. The present study was conducted to determine whether risk for death differs following initiation of metformin monotherapy or sulfonylurea monotherapy among veterans with type 2 diabetes and chronic kidney disease.The study involved 175,000 patients who initiated these drugs as monotherapy at Veterans Affairs hospitals between 2004 and 2009.
About 5000 deaths occurred during follow-up. Adjusted for multiple potential confounders, metformin monotherapy (compared with sulfonylurea monotherapy) was associated with a significant 36% lower relative risk for death. Within estimated glomerular filtration rates of ≥90, 60–89, 45–59 and 30–44 mL/minute/1.73 m2, metformin monotherapy was associated with 3.0, 4.3, 3.4, and 12.1 fewer deaths.
The investigators concluded that initiation of metformin versus a sulfonylurea among individuals with type 2 diabetes and CKD was associated with a substantial reduction in mortality, in terms of both relative and absolute risk reduction. The largest absolute risk reduction was observed among individuals with moderately–severely reduced eGFR (30–44 mL/min/1.73m2).
For more details click on the link: https://doi.org/10.1007/s11606-017-4219-3
Source : with inputs Journal of General Internal Medicine