Men have 3 fold higher risk of repeat fracture in osteoporosis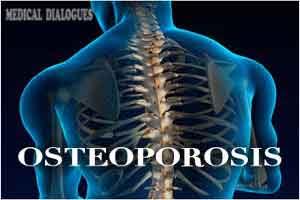 Elderly men have a 3 fold higher risk of repeat fracture in osteoporosis compared to women, finds a new study.
Elderly people who experienced a first major osteoporotic fracture are at an increased risk for subsequent osteoporotic fracture, reports the findings of the data presented at the American Society for Bone and Mineral Research 2018 held in Canada. However, the risk for subsequent fracture was three-fold higher among men, particularly during the first 3 years.
"These results underscore the importance of timely recognition of fracture events, especially in men, a population in whom secondary prevention is vastly under-implemented," said Suzanne N. Morin, MD of McGill University in Montreal.
"Fragility fractures are associated with subsequent major osteoporotic fractures and excess mortality," said Morin during a plenary session at the American Society for Bone and Mineral Research annual meeting.
The researchers conducted a matched historical cohort study, including 17,721 men and 57,783 women older than 50 years who sustained an index major osteoporotic fracture between 1989 and 2006. They compared rates of subsequent fracture with age- and sex-matched controls (n=165,965) until 2016. A total of 29,694 index cases of major osteoporotic fracture were identified, including 11,028 wrist fractures, 9313 hip fractures, 5799 humerus fractures, and 3554 spine fractures.
Read Also: Elderly patients of hip or spine fracture to be treated for osteoporosis
The investigators identified that the annual rate of subsequent major fractures in osteoporosis was 18.5 per 1,000 person-years in men and 29.6 per 1,000 among women.
The cumulative incidence of subsequent major osteoporotic fractures was higher in cases than in controls in both men and women, and was consistent across all age groups except in the very elderly, where the relationship was reversed because of the competing risk of mortality, she explained.
After the first year, there was a gradual attenuation of risk, but it remained elevated even 15 years after the initial fracture, at which time the hazard ratio for an additional major osteoporotic or hip fracture was 1.8 in men and 1.5 in women.
"This analysis has multiple strengths including its large, population-based cohort, the long period of follow-up, and the inclusion of a large number of men," write the authors.
For reference log on to
http://www.asbmr.org/about/pressreleases/detail.aspx?cid=094948f5-5e6d-46ce-afdd-4a3f3b7531ed