Elderly patients of hip or spine fracture to be treated for osteoporosis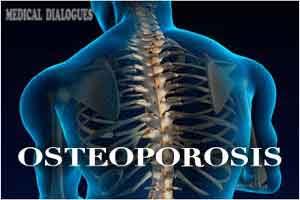 New recommendations to intensify efforts to tackle the public health crisis in the treatment of osteoporosis and the debilitating and often deadly hip and spine fractures caused by the disease have been released at the American Society for Bone and Mineral Research (ASBMR) held in Canada.
The recommendations were issued by the ASBMR Secondary Fracture Prevention Initiative Coalition, which included the world's top bone health experts, physicians, specialists, and patient advocacy groups dedicated to reducing the avoidable secondary fracture.
The Coalition's recommendations are the first to outline the best course of clinical care for women and men, age 65 years or older, with a hip or vertebral (spine) fracture.
A recent survey by the National Osteoporosis Foundation reveals that 96 per cent of postmenopausal women who say they have not been diagnosed with osteoporosis and have experienced a fracture or break were not told by their doctor and it could be linked to osteoporosis. The survey also found that one-third of women in the survey with a fracture were not referred for follow-up visits by health care providers.
"I think many people are shocked to learn that these conversations are not happening and simple steps not being taken," said Michael Econs, M.D., ASBMR President. "As doctors, it's our duty to help our patients and their loved ones understand what they can do to prevent another fracture. We must do a better job of communicating with them and one another to help rein in this crisis."
Read Also: How a Mediterranean diet could reduce osteoporosis
The ASBMR Secondary Fracture Prevention Initiative Clinical Care Recommendations:


Communicate three simple messages to patients and their family/caregivers throughout the fracture care and healing process:




Their broken bone likely means they have osteoporosis and are at high risk for breaking more bones, especially over the next 1-2 years;


Breaking bones means they may, for example, have to use a walker, cane, or wheelchair, or move from their home to a residential facility) and will be at higher risk for dying prematurely;


Most importantly, there are actions they can take to reduce their risk.




Ensure that the patient's primary healthcare provider is made aware of the occurrence of the fracture. If unable to determine whether the patient's primary health care provider has been notified, take action to be sure the communication is made.


Regularly assess the risk of falling of women and men, age 65 or older, who have ever had a hip or vertebral fracture.


Offer pharmacologic therapy for osteoporosis to women and men, age 65 years or older, with a hip or vertebral fracture, to reduce their risk of additional fractures.


Because osteoporosis is a life-long chronic condition, routinely follow and re-evaluate women and men, age 65 years or older, with a hip or vertebral fracture, who are being treated for osteoporosis.


"All patients with hip or vertebral fractures need to be told that their broken bone most likely means they have osteoporosis and they are at very high risk for breaking more bones. Our goal is for patients, families, and their healthcare professionals to understand this and take actions to prevent future fractures," said Dr. Econs.