Mediterranean diet may help preserve vision: Study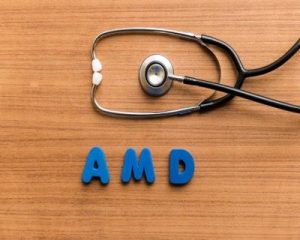 Higher adherence to the Mediterranean diet was associated with a reduced risk of incident advanced age-related macular degeneration (AMD)-the leading cause of vision loss- reports a brand new study published in the journal of American Academy of Opthalmology. The findings of the study suggest that a diet rich in healthful nutrient-rich foods such as fruits, vegetables, legumes, and fish may help in the prevention of AMD.
Poor diet is emerging as an important factor in the development of a degenerative eye disease(AMD) which is one of the leading causes of vision loss across the globe.
"You are what you eat," said Dr. Emily Chew, spokesperson for the American Academy of Ophthalmology and an adviser to the research group that conducted the study.
Read Also: Mediterranean Diet reduces stroke risk among women
"Chronic diseases, such as AMD, dementia, obesity, and diabetes, all have roots in poor dietary habits. It's time to take quitting a poor diet as seriously as quitting smoking," Chew said in an academy news release.
Merle and associates conducted a study to investigate associations of adherence to the Mediterranean diet (MeDi) with an incidence of advanced age-related macular degeneration (AMD; the symptomatic form of AMD) in 2 European population-based prospective cohorts. Nearly 5000 people participated in the study aged 55 years or older.
The investigators found that the study participants who closely followed a Mediterranean diet were 41 percent less likely to develop late-stage AMD than those who did not follow the diet.
Key components of the Mediterranean diet
The Mediterranean diet emphasizes:


Eating primarily plant-based foods, such as fruits and vegetables, whole grains, legumes and nuts


Replacing butter with healthy fats such as olive oil and canola oil


Using herbs and spices instead of salt to flavor foods


Limiting red meat to no more than a few times a month


Eating fish and poultry at least twice a week


Getting plenty of exercises


Read Also: Mediterranean diet provides protection against depression : Study
AMD is a common eye condition and a leading cause of vision loss among people age 50 and older. It causes damage to the macula, a small spot near the center of the retina and the part of the eye needed for sharp, central vision, which lets us see objects that are straight ahead.
For reference log on to https://doi.org/10.1016/j.ophtha.2018.08.006
Source : With inputs from the journal American Academy of Opthalmology