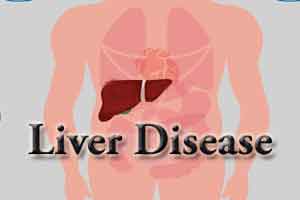 Patients with acute and chronic liver disease frequently acquire unique changes in hemodynamic and hemostatic pathways that may result in life-threatening bleeding and thrombosis. Additionally, activation of hemostatic pathways may play a role in disease progression through parenchymal extinction, organ atrophy, recruitment of inflammatory cells and activation of stellate cells. In the setting of a previously entrenched set of clinical perceptions, the slowly evolving evidence-based paradigms of hemostasis in cirrhosis are now more carefully scrutinized.
The 7th International Conference on Coagulation in Liver Disease met in October of 2017 in Rome, Italy, to discuss and debate important topics in this field. This article provides a statement-based thematic summary of the meeting presented here amid a framework of the most current evidence.
Also Read: Even Light Drinking May Make Fatty Liver Disease Worse
KEY RECOMMENDATIONS 
Laboratory Testing of the Coagulation System in Patients with Cirrhosis
Traditional coagulation measures, including prothrombin time (PT), activated partial thromboplastin time (aPTT), international normalized ratio (INR) and bleeding time (BT) do not measure bleeding risk in cirrhosis.
Platelet count alone provides an incomplete guide to bleeding risk in cirrhosis. However, values below 50,000/μL may be associated with higher risk of bleeding.
Global viscoelastic tests (VETs) provide a more physiologic assessment of coagulation, VETs are not standardized in patients with liver disease and do not appear to predict bleeding or thrombosis. Application of VETs in patients with the liver disease remains controversial.
TGA provides a more comprehensive assessment of the hemostatic system in cirrhosis. However, the clinical utility of TGA in patients with cirrhosis is unexplored with current use confined mainly to research.
Available laboratory tests of hyperfibrinolysis are of limited value in cirrhosis and clinical diagnosis is often necessary. 
Pre-Procedure Prophylaxis and Treatment of Non-Portal Hypertension-Related Bleeding in Patients with Cirrhosis
Pre-procedure testing of plasma fibrinogen and platelet level is recommended for high-risk procedures and pre-procedure correction is recommended for high-risk procedures. Clinicians performing the procedure should define the level of risk.
Routine prophylaxis for low or moderate risk procedures is generally not recommended. However, individualized approaches are often necessary.
Specific Therapeutic Agents
Platelet transfusion prior to high-risk procedures or with active bleeding has a rational in vitro basis but lacks high-level supportive data. Within the same limitations, thrombopoietin agonists may have a role in pre-planned procedural prophylaxis.
 The use of desmopressin in patients with cirrhosis lacks a sound physiological basis and does not appear to significantly alter the risk of bleeding.
Fibrinogen replacement, prothrombin complex concentrates (PCC), and recombinant factor VIIa (rVIIa) may have a role in the treatment of significant bleeding in patients with cirrhosis in specific clinical scenarios, but the utility of these agents is undefined.
In delayed and diffuse mucosal bleeding in decompensated cirrhosis (hyperfibrinolysis physiology), consider the use of antifibrinolytic therapy.
Diagnosis and Screening for Non-Tumoural Portal Vein Thrombosis in Patients with Cirrhosis
Patients with advanced cirrhosis and low portal blood flow (< 15 cm/s) are at the highest risk to develop portal or splanchnic vein thrombosis.
Patients with cirrhosis and portal hypertension should be screened for development of PVT every 6 months with Doppler ultrasound (US).
Patients with cirrhosis listed for liver transplantation should be screened at least every 6 months with Doppler US for PVT.
Patients with cirrhosis diagnosed with PVT by abdominal Doppler US should be assessed with cross-sectional imaging to confirm and stage the extent of thrombus.
Testing for acquired and inherited thrombophilia in cirrhosis can be considered in patients with PVT on an individual basis, but universal screening is not currently recommended.
Treatment of Portal Vein Thrombosis in Patients with Cirrhosis
Prior to AC, patients should be assessed for a portal or systemic bleeding risk.
AC appears to be a safe and effective treatment strategy for selected patients with compensated cirrhosis and splanchnic vein thrombosis.
VKAs, LMWH or direct oral anticoagulants can be considered for therapy in patients with compensated cirrhosis.
Liver transplant candidates with PVT should be considered for AC therapy. Non-transplant candidates may also benefit.
Trans-jugular intrahepatic portosystemic shunt (TIPS) is a potentially effective treatment of acute and chronic PVT in patients with cirrhosis requiring treatment for significant portal hypertension.
Venous Thromboembolic Disease in Patients with Cirrhosis
Hospitalized medical patients with cirrhosis are at increased risk for VTE.
In high-risk hospitalized cirrhosis patients without a contraindication, medical thromboprophylaxis with LMWH or unfractionated heparin (UFH) should be considered, although efficacy remains uncertain.
Cirrhosis patients with peripheral VTE should be treated with medical therapy with AC. LMWH, VKAs or direct oral anticoagulants can be considered.
Prior to starting AC, the bleeding risk should be re-assessed with a medical history and ideally an upper endoscopy. If high-risk varices are present, consideration of medical or endoscopic therapy is recommended prior to long-term AC.
For further reference follow the link: 10.1055/s-0038-1666861