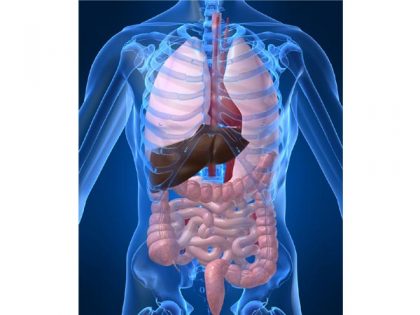 (Reuters Health) People with non-alcoholic fatty liver disease (NAFLD) may still need to avoid alcohol if they want to prevent their liver damage from getting worse, a Korean study suggests. The researchers examined data on 58,927 Korean young and middle-aged adults with NAFLD who had low levels of fibrosis. After following half of these patients for at least 8.3 years, 5,630 people had progressed from low to more advanced levels of fibrosis.
Moderate drinkers were 29 percent more likely to have worse fibrosis by the end of the study than people who didn't drink at all. Men were considered moderate drinkers when they had up to about two drinks a day, while women could have up to about 1.5 drinks daily.
But "light drinkers" who averaged less than 10 grams of alcohol (less than one drink) daily, were also 6 percent more likely to have their fibrosis become more advanced than people who avoided alcohol altogether, the study team reported July 17 in Hepatology.
"There was no safe limit of alcohol intake in relation to fibrosis progression," said senior study author Dr. Seungho Ryu of Kangbuk Samsung Hospital and Sungkyunkwan University School of Medicine in Seoul, South Korea.
While the study wasn't designed to prove whether or how alcohol might directly cause advanced fibrosis in people with NAFLD, it's possible that drinking leads to more extensive scarring because it contributes to inflammation and kills cells in the liver, Ryu said by email.
At the start of the study, researchers used ultrasound results to assess the extent of liver damage during physical exams and relied on questionnaires to determine participants' drinking habits.
To determine if people experienced worsening fibrosis, researchers used non-invasive assessments that focused on things like whether an individual was obese, or had slightly elevated blood sugar, full-blown diabetes or low levels of the liver protein albumin that can indicate worsening liver function.
One limitation of the study is that researchers didn't use a liver biopsy to diagnose worsening fibrosis. The study also didn't distinguish between different types of alcohol.

"The question still remains as to whether wine, particularly red wine (versus beer or liquor), may have some heart and diabetes protective effects in small amounts (no more than 1 glass on average per day) in particular in patients with NAFLD who are at high risk for complications and death from heart disease and diabetes," said Dr. Lisa VanWagner of the Northwestern University Feinberg School of Medicine in Chicago.
Still, people who drink need to keep in mind that the empty calories in alcohol may contribute to worsening liver disease, VanWagner, who wasn't involved in the study, said by email.
"The main contributor to NAFLD is obesity, and weight control within a healthy range is the most important thing that people can do to lower their risk of liver disease," VanWagner noted. "If abstinence is not achievable then general health guidelines suggest that no more than one drink per day for women and no more than two drinks per day for men is low-risk drinking."
For further reference log on to :