Low-dose aspirin offers no survival benefit in prostate cancer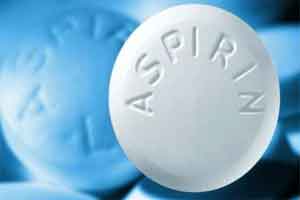 Denmark: The use of low-dose aspirin does not seem to improve mortality in men with prostate cancer, according to findings from a nationwide cohort study. The results are in contrast to a previous study suggesting a potential benefit of aspirin treatment in improving survival in men with prostate cancer.
The new study, published in the journal Annals of Internal Medicine, however, suggests that low-dose aspirin might be inversely associated with prostate cancer mortality after 5 years from the cancer diagnosis.
Please also read-
Aspirin in Primary Prevention- The Verdict is NOT Straightforward!
Charlotte Skriver, Danish Cancer Society Research Center, Copenhagen, Denmark, and colleagues assessed the association between postdiagnosis use of low-dose aspirin and prostate cancer mortality. For the purpose, they used Danish registries to track nearly 30,000 men with prostate cancer, starting 1 year after their diagnosis, for a median of 5 years.
Postdiagnosis use of low-dose aspirin (75 to 150 mg) was defined as 2 or more prescriptions filled within 1 year after prostate cancer diagnosis. Follow-up started 1 year after prostate cancer diagnosis. In secondary analyses, low-dose aspirin use was assessed within exposure periods of 5 or 7.5 years after prostate cancer diagnosis.
Also Read: Aspirin has valuable role in cancer treatment
Key Findings:


Of 29 136 patients (median age, 70 years), 7633 died of prostate cancer and 5575 died of other causes during a median follow-up of 4.9 years (interquartile range, 3.1 to 7.2 years), through 2015.


Postdiagnosis low-dose aspirin use was associated with adjusted hazard ratios (HRs) of 0.95 (95% CI, 0.89 to 1.01) for prostate cancer-specific mortality and 1.12 (CI, 1.05 to 1.20) for other-cause mortality.


Prostate-cancer mortality rates did not differ significantly between those who took low-dose aspirin in the first year after diagnosis and those who did not.


The secondary analyses showed that prostate cancer mortality was slightly reduced with low-dose aspirin use after the 5-year (HR, 0.91 [CI, 0.83 to 1.01]) and 7.5-year (HR, 0.84 [CI, 0.72 to 0.97]) postdiagnosis exposure periods, notably among patients filling prescriptions for a large quantity of low-dose aspirin tablets during the 7.5-year period.


Also Read: Anti hormone therapy increases heart failure risk in prostate cancer
"Despite theoretical benefits, aspirin use does not seem to reduce the overall risk for prostate cancer death at the population level." But they note that work is needed on the potential benefits of longer-term use," editorialists write in an accompanying editorial.
For further reference log on to
10.7326/M17-3085
Source : With inputs from Annals of Internal Medicine