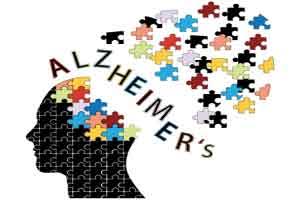 A drug which has been used to treat liver disease for decades could help to restore cells damaged by Alzheimer's disease,  according to a study published in the Journal of Molecular Biology. The researchers from the University of Sheffield reported the drug ursodeoxycholic acid (UDCA)  to improve mitochondrial dysfunction which is known to be a causative factor for both sporadic and familial Alzheimer's disease.
Alzheimer's disease affects around 5.7 million people in the United States and about 46.8 million people worldwide.it is characterized by progressive memory loss, difficulties with problem-solving, and disorientation, among other symptoms. UDCA impacts mitochondria by redistributing a protein called "Dynamin-related protein 1" (Drp1). Drp1 plays a key role in supporting the healthy dynamics of mitochondria, and the scientists believe that it may ultimately protect against neurodegeneration.
According to the researchers, mitochondrial abnormalities have been identified in many cell types in Alzheimer's disease, with deficits occurring before the development of the classical pathological aggregations. The energy changes have been found in many different cells from people with Alzheimer's. It is thought they are one of the earliest changes to occur in the brain cells, perhaps even before symptoms are reported by people living with the disease.
"For the first time in actual Alzheimer's patient tissue this study has shown that the drug UDCA acid can boost the performance of the cells' batteries, the mitochondria," said Dr. Heather Mortiboys, Parkinson's UK Senior Research Fellow.
"We also found that the drug, which is already in clinical use for liver disease, acts by changing the shape of the batteries which could tell us more about how other drugs can be beneficial in Alzheimer's, he added.
Read Also:Women with multiple pregnancies at higher risk of Alzheimer's disease
The study found that the drug changed the shape of mitochondria by redistributing Dynamin-related protein 1 (Drp1) to the mitochondria in people with Alzheimer's skin cells. Drp1 is a regulator of mitochondrial shape and locates at the mitochondria to initiate fission events. It is thought this could have neuroprotective effects in Alzheimer's disease. This study suggests this pathway could be manipulated by drugs which are then neuroprotective in patients themselves.
"Most importantly we found the drug to be active in cells from people with the most common type of the devastating disease – sporadic Alzheimer's – which could mean it has a potential for thousands of patients. As the drug is already in clinical use for liver disease; this speeds up the potential time it could take to get this drug to the clinic for patients," explained Dr. Mortiboys.
The next steps could include studies in patient-derived neurons to check for protective effects or, as others have already shown UDCA to be protective in animal models of Alzheimer's disease, steps could be taken to move UDCA to clinical trials.
For reference log on to
https://doi.org/10.1016/j.jmb.2018.08.019