Linagliptin safe for heart of patients with type 2 diabetes: CARMELINA Trial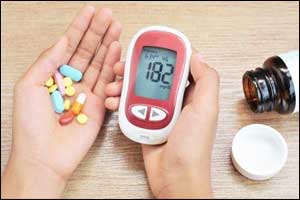 Linagliptin has met the primary endpoint, demonstrating cardiovascular (CV) safety similar to placebo, shows findings from the CARMELINA (CArdiovascular safety and Renal Microvascular outcomE with LINAgliptin) trial, in patients with type 2 diabetes at high vascular risk.
Linagliptin, a dipeptidyl peptidase-4 (DPP-4) inhibitor, is a prescription medicine that is used along with diet and exercise to lower blood sugar in adults with type 2 diabetes (T2D). It is not recommended for people with type 1 diabetes or for people with diabetic ketoacidosis (increased ketones in the blood or urine).
The multinational, double-blind, randomized, placebo-controlled study included adult patients with T2D and high CV risk and set out to evaluate the impact of linagliptin vs placebo on CV safety when added to standard of care; patients were followed for a median duration of 2.2 years. The primary endpoint was defined as time to the first occurrence of cardiovascular death, non-fatal myocardial infarction or non-fatal stroke (3-point MACE). A secondary endpoint looked at the effect of linagliptin vs placebo on renal outcomes in adults with T2D and high CV risk.
Read Also: Semaglutide -New once-weekly option for Type 2 diabetes approved
Results showed the overall safety profile of linagliptin in study patients, including adults with kidney disease, was consistent with previous data. There were no new safety signals identified during the study.
"CARMELINA reinforces the long-term clinical safety profile of linagliptin in adults with T2D, even in those most vulnerable for vascular complications," Waheed Jamal, Corporate Vice President and Head of Cardiometabolic Medicine, Boehringer Ingelheim, said in a press release. "The trial adds important new evidence for patients at high risk for heart and kidney disease, a population that has previously been underrepresented in other cardiovascular outcome trials in diabetes."
"Tradjenta demonstrated cardiovascular safety in adults with T2D and high vascular risk, with no need for dose adjustments regardless of kidney function," added Jeff Emmick, vice president, Product Development, Lilly Diabetes.
Source : press release