Ketamine safe for induction of GA with elevated intracranial pressure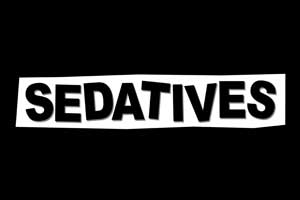 Ketamine should be used without concern for worsening outcomes in patient with elevated intracranial pressure requiring intubation and induction of GA, reports a study published in the World Journal of Emergency Medicine.
Agent selection appears to influence the patient outcome, with Ketamine showing a reduced rate of mortality when compared to Etomidate and Midazolam. This is likely due to blood pressure maintenance achieved with the administration of Ketamine for induction.
Brian G. Cornelius and associates conducted a retrospective chart review of patients to identify the effects of sedative agent selection on morbidity, mortality, and length of stay in patients with a suspected increase in intracranial pressure.
The review included patients with evidence of intracranial hypertension that were intubated before trauma center arrival. During the review, 148 patients were identified as meeting the inclusion criteria. Of those, the patients primarily received; Etomidate, Ketamine, and Midazolam.
The investigators found that patients in the Ketamine group were found to have a lower mortality rate after injury stratification. Key findings from the study were a longer length of stay for patients receiving Ketamine nearly double that of those receiving other medications.
Read Also:Low-dose Ketamine an effective alternative to opioids for acute pain

"Previous practice and research that resulted in the avoidance of Ketamine in patients with elevated intracranial pressure were not evidence-based. This study represented a stratified retrospective analysis of patients with intracranial hypertension undergoing endotracheal intubation prior to arrival at the tertiary care center", write the authors.
The study concluded that Ketamine shows great promise as a diverse agent for use in the care and management of patients with intracranial hypertension. Evidence indicates it can be safely used and patients with intracranial hypertension should not be excluded from receiving Ketamine during intubation out of concern for worsening outcomes.
Trauma is the leading cause of death among young adults, specifically traumatic brain injury (TBI) can yield high morbidity and mortality. Management of the TBI patient requires early intervention to maintain adequate cerebral perfusion pressure (CPP) and cerebral blood flow. A variety of sedative agents (Benzodiazepines, Opioids, Barbiturates, Etomidate, Ketamine, Propofol) are used for the induction of general anesthesia. Although there is still a vague situation regarding which induction agent is most appropriate. Recent research in critical care medicine suggests that the choice of induction agent in a critically ill patient may affect patient outcome.
For reference log on to 10.5847/wjem.j.1920–8642.2018.04.003
Source : With inputs from World Journal of Emergency Medicine