Intravitreal ranibizumab may do away need for surgery in vitreous hemorrhage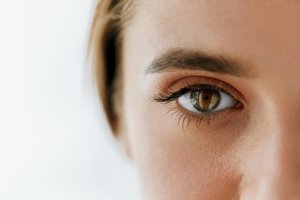 UK: Intravitreal ranibizumab may do away with the need for vitrectomy in patients with persistent, dense diabetic vitreous haemorrhage, according to a recent study published in the journal Acta Ophthalmologica.
Diabetic retinopathy is a common complication in individuals with diabetes mellitus (DM). It is a leading cause of vision loss affecting 126.6 million people worldwide. Proliferative diabetic retinopathy (PDR) occurs in 7% of diabetics and may lead to vitreous haemorrhage.
Vitreous haemorrhage refers to bleeding between the iris and the retina. It can cause what are called "floaters" and, at times, severe vision loss. More important, vitreous haemorrhage can be associated with retinal tears or retinal detachment, which can lead to blindness if not repaired with either laser therapy or surgery (vitrectomy) in a timely fashion.
Timothy L. Jackson, Department of Ophthalmology, King's College Hospital, London, UK, and colleagues determined the feasibility of a definitive study of intravitreal ranibizumab to promote the clearance of persistent diabetic vitreous haemorrhage and thereby avoid vitrectomy.
The study involved 24 people with persistent diabetic vitreous haemorrhage listed for pars plana vitrectomy. They were randomized to receive either a single 0.5‐mg intravitreal ranibizumab injection or a single subconjunctival saline injection. The primary outcome measure was the number of participants requiring pars plana vitrectomy at week 7.
Read Also: Common Eye injures and their outcomes
Key findings of the study include:


Eight of 12 participants (66.7%) in the ranibizumab group required vitrectomy at week 7 versus 12 of 12 (100%) in the placebo group (absolute risk reduction 33.3%).


One additional eye in the ranibizumab group required vitrectomy by 12 months.


The mean visual acuity letter score at 12 months was 72.7 ± 12.3 in the ranibizumab group and 75.1 ± 10.1 in the placebo group.


Safety was similar across groups.


Read Also: Ultrasound based vitrectomy – significant breakthrough in retinal surgery
"This feasibility study showed a reduction in the number of participants requiring preplanned vitrectomy 7 weeks after a single intravitreal ranibizumab injection, with no safety concerns identified," wrote the authors. " Further studies appear feasible and justified."


The study, "Intravitreal ranibizumab for persistent diabetic vitreous haemorrhage: a randomised, double‐masked, placebo‐controlled feasibility study," is published in the journal Acta Ophthalmologica.




DOI: https://doi.org/10.1111/aos.14282




Source : With inputs from Acta Ophthalmologica