Interferential current an effective treatment for painful sex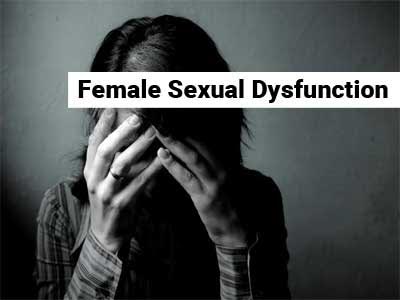 Women with premature ovarian insufficiency who are taking hormones may benefit from the interferential current in improving lubrication, pain, orgasm, and overall satisfaction reports the findings of a study presented during The North American Menopause Society (NAMS) Annual Meeting in San Diego.
Deficiency of estrogen hormone may lead to several physical changes in women with a decrease in libido being one of them. Premature ovarian insufficiency is the loss of normal function of the ovaries before age 40, resulting in insufficient estrogen. This often leads to infertility because eggs are not released regularly. For many women with this problem, it also causes a lack of lubrication which leads to painful sex and limits orgasm.
Read Also: Nerve stimulation therapy improves sexual dysfunction in women
Vaginal estriol creme has previously been recognized as a possible treatment option. The new study evaluates the benefits of interferential current which uses high-frequency signals that penetrate the skin and the deeper lying muscle tissue. The study compares the effectiveness of vaginal estradiol creme with interferential current in treating sexual complaints of women with premature ovarian insufficiency who are taking hormones
"We were encouraged with these results as they reveal a new alternative for the treatment of sexual complaints," says Dr. Helena Giraldo, lead author of the study from the University of Campinas in Brazil.
Read Also: Female Libido Treatment- Flibanserin Relaunched
"Although this was a small study, it opens the door for further research that will help identify more options for women to help improve their overall quality of life by making their sexual experience more enjoyable," says Dr. JoAnn Pinkerton, NAMS executive director.
The study included women between the ages of 18 and 50 years who were taking hormones. The study demonstrated that, while both treatments improved lubrication and pain, the interferential current was more effective in also improving orgasm and overall sexual satisfaction.
Source : With inputs from The North American Menopause Society