Insulin and liraglutide combo helps in better blood sugar control in type 2 diabetes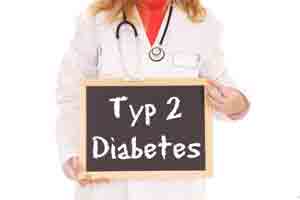 DELHI: Maintenance of lower blood sugar levels plays a major role in minimizing long-term diabetes complications in diabetes patients. The long-term complications include kidney damage, nerve damage, eye problems, and an increased risk of heart disease.
Now, in a recent study, the investigators have studied the durability of insulin degludec plus liraglutide (IDegLira) versus insulin glargine 100 units/mL (IGlar U100) for the maintenance of blood sugar in the patients with type 2 diabetes. The team found that patients who received IDegLira achieved better control of blood sugar levels than those who received insulin alone.
These are the results of a recent study presented at the American Diabetes Association's Scientific Sessions and simultaneously published in The Lancet Diabetes & Endocrinology.
The DUAL VIII (Durability of insulin degludec plus liraglutide versus insulin glargine U100 as initial injectable therapy in type 2 diabetes) was a 104-week international, multicenter, open-label, phase 3b trial. It enrolled 1,012 insulin-naive patients, aged 18 and older, and had HbA1c 7-11% and a BMI of 20 kg/m² or higher on stable doses of oral antidiabetic drugs.
They were assigned to receive insulin glargine 100 units/mL (IGlar U100) or IDegLira, which contains a GLP-1 receptor analogue -- a molecule that is similar to a naturally occurring compound that reduces blood sugar levels. Both IDegLira and IGlar were administered as once-daily injections. The primary endpoint was time to need for treatment intensification.
Also Read: Intensive blood sugar lowering of no benefit in type 2 diabetes patients, reveals 15-year long study
Key findings of the study include:


From Jan 8, 2016, to Oct 3, 2018, 1345 patients were screened, of which 1012 (75·2%) were eligible and randomly assigned to either IDegLira (n=506) or IGlar U100 (n=506).


484 (96%) of 506 in the IDegLira group and 481 (95%) of 506 in the IGlar U100 group completed the trial.


Baseline characteristics were similar and representative of patients eligible for basal insulin intensification (overall mean diabetes duration 10 years; HbA 1c 8·5% [69 mmol/mol]; fasting plasma glucose 10 mmol/L).


Patients in the IDegLira group had a significantly longer time until intensification was needed than those in the IGlar U100 group (median >2 years about 1 year).


Fewer patients in the IDegLira group needed treatment intensification over 104 weeks than those in the IGlar U100 group (189 [37%] of 506 vs 335 [66%] of 506).


The preplanned sensitivity analyses of the primary endpoint were in agreement with the primary analysis in the proportional hazards regression model and the generalised log-rank test was also in favour of IDegLira.


No new or unexpected safety and tolerability issues were identified and there were no treatment-related deaths.


Also Read: Quitting smoking beneficial for blood sugar control in diabetes patients
"IDegLira showed greater durability than IGlar U100 in reaching and maintaining patients at glycemic goals for longer, thereby minimizing the need for additional therapy, while also reducing the side effects often associated with insulin-only therapy," the authors write. "Taken together, the data from DUAL VIII illustrate the potential benefit of combined insulin plus GLP-1RA approach, such as IDegLira, as a first injectable therapy."
For detailed study log on to
https://doi.org/10.1016/S2213-8587(19)30184-6