Intensive blood sugar lowering of no benefit in type 2 diabetes patients, reveals 15-year long study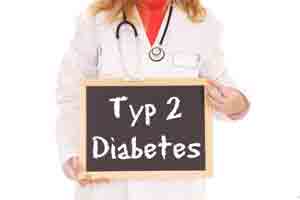 A 15-year follow up from the landmark Veterans Affairs Diabetes Trial (VADT) revealed that intensive blood sugar control in type 2 diabetes (T2D) patients were of no benefit in reducing the long-term cardiovascular events or death as compared to the standard glucose therapy.
The researchers involved in the present study had previously reported that a median of 5.6 years of intensive as compared with standard glucose lowering in 1791 military veterans with type 2 diabetes resulted in a risk of major cardiovascular events that was significantly lower (by 17%) after a total of 10 years of combined intervention and observational follow-up. Peter Reaven, of Phoenix VA Health Care System in Arizona, and colleagues, in the present study, report the full 15-year follow-up.
The present findings, published in the journal New England Journal of Medicine don't come as much of a surprise, as the initial findings from VADT also found no significant reduction in these events with intensive glucose control over a median 5.6-year intervention period.
The initial trial involved 1791 military veterans with type 2 diabetes, half were randomized to receive intensive therapy and the other half to standard therapy. Those on intensive therapy received slightly higher doses of thiazolidinediones, insulin, oral sulfonylureas, and acarbose, compared with standard therapy.
In this present study, the researchers observationally followed the enrolled participants (complete cohort) following the conclusion of the original trial by using central databases to identify cardiovascular events, hospitalizations, and deaths. There were 1655 participants in the complete cohort and 1391 in the survey cohort.
The prespecified primary outcome was a composite of major cardiovascular events, including nonfatal myocardial infarction, nonfatal stroke, new or worsening congestive heart failure, amputation for ischemic gangrene, and death from cardiovascular causes. Death from any cause was a prespecified secondary outcome.
Also Read: This green aquatic plant may lower blood sugar in Prediabetes
Key findings of the study include:


During the trial (which originally enrolled 1791 participants), the separation of the glycated hemoglobin curves between the intensive-therapy group (892 participants) and the standard-therapy group (899 participants) averaged 1.5 percentage points, and this difference declined to 0.2 to 0.3 percentage points by 3 years after the trial ended.


Over a period of 15 years of follow-up (active treatment plus post-trial observation), the risks of major cardiovascular events or death were not lower in the intensive-therapy group than in the standard-therapy group.


The risk of major cardiovascular disease outcomes was reduced, however, during an extended interval of separation of the glycated hemoglobin curves, but this benefit did not continue after equalization of the glycated hemoglobin levels.


Also Read: Low blood sugar during discharge increases death and hospital readmission
"Participants with type 2 diabetes who had been randomly assigned to intensive glucose control for 5.6 years had a lower risk of cardiovascular events than those who received standard therapy only during the prolonged period in which the glycated hemoglobin curves were separated. There was no evidence of a legacy effect or a mortality benefit with intensive glucose control," concluded the authors.
For complete study log on to
DOI: 10.1056/NEJMoa1806802