Incident diuretic use associated with adverse events in COPD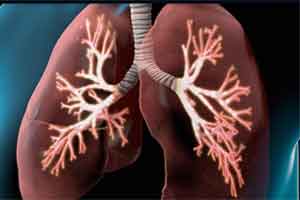 Incident use of diuretic drugs, particularly loop diuretics, was linked to an increased risk for respiratory-related morbidity and mortality for older adults with non-palliative chronic obstructive pulmonary disease (COPD). The findings of the research were presented at the annual American Thoracic Society International Conference, in San Diego, California.
Loop diuretics are diuretics that act at the ascending limb of the loop of Henle in the kidney. They are primarily used in medicine to treat hypertension and edema often due to congestive heart failure or renal insufficiency.
Data of 99,766 adults with COPD with incident use of an oral diuretic drug were evaluated to determine rates of respiratory-related morbidity and mortality within 30 days.
Key findings
:


Individuals with incident use of diuretic drugs showed greater numbers of emergency room visits for pneumonia or COPD


Significantly increased hospitalization rates for COPD or


Greater pneumonia or COPD-related as well as greater all-cause mortality


These negative outcomes observed were due to loop diuretics. Evidence that incident diuretic use leads to negative respiratory outcomes in healthier subgroups with COPD and in patients taking a new drug with a similar indication ( ACE inhibitors, ARBs), make the finding more logical.
Although diuretic drugs can improve respiratory health outcomes for COPD by decreasing preload to the heart and decreasing pulmonary edema, diuretic drugs can also induce metabolic alkalosis and hypokalemia, leading to carbon dioxide retention, weakness of respiratory muscles, and respiratory failure.
This retrospective, population-based, cohort study contributed to the minimal and conflicting data regarding the effects of diuretic drugs on individuals with COPD by evaluating the association between incident diuretic use by older adults with COPD and respiratory-related morbidity and mortality.
The study concluded that incident diuretic drug use (particularly use of loop diuretics) among older adults with non-palliative COPD is associated with increased rates of respiratory-related morbidity and mortality.