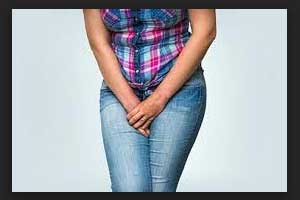 A new of its kind study published in the American Journal of Physical Medicine & Rehabilitation reports how pelvic floor muscle(PFM) training works to treat overactive bladder disorder(OAB) by reducing contractions of the detrusor muscle of the bladder. The study suggests that PFM contractions may reinforce a key "voluntary reflex" controlling urination.
Pelvic floor muscle contractions activate the frontal cortex of the brain, which is responsible for the "voluntary urinary inhibition reflex" – thus improving conscious control of bladder function.
Read Also: Selective bladder denervation effective in overactive bladder in women
Lucia and associates conducted a study to investigate if detrusor overactivity (DO) can be influenced by a pelvic floor muscle (PFM) contraction in multiple sclerosis-associated overactive bladders (MS) and idiopathic overactive bladder (OAB) volunteers and compare urodynamic findings between the two groups.
The researchers performed urodynamic studies in two groups of women. Eighteen patients had OAB symptoms related to multiple sclerosis (MS), a chronic central nervous system disease. About 80 percent of patients with MS experience "neurogenic" (nerve damage-related) bladder symptoms sometime during the course of their disease.
Another 17 patients had "idiopathic" OAB, which means that no specific cause of their urinary symptoms was identified. Symptoms were similar between groups, based on a standard OAB questionnaire.
Read Also: New Vaginal tape a safe & effective option for urinary incontinence
During the experiment, women were instructed to perform a 15-second PFM contraction during a period of detrusor muscle overactivity. The study focused on the overactivity of the detrusor muscle: the muscle in the bladder wall that contracts to help push urine out of the bladder.
The study found that all participants had a reduction in DO pressure when PFM contraction was requested. MS group showed significantly higher DO amplitude than the OAB group.OAB group had their DO pressure reduced to a greater extent when compared to the MS group.
The authors concluded that the laboratory findings provide insight into how PFM training works to improve OAB symptoms and the study adds to the evidence that PFM contractions are a potentially useful clinical tool for patients suffering from OAB.
For reference log on to 10.1097/PHM.0000000000001065