Hot brew coffee has more health benefits than cold coffee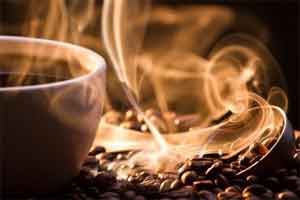 Philadelphia: Hot-brewed coffee has higher levels of antioxidants than cold brew which signifies more health benefits.
A new study published in the journal Scientific Reports found that chemical differences between hot and cold brew coffee may have health impacts and that the hot brew method tends to extract additional non-deprotonated acids in comparison to the cold brew method. These acids may be responsible for the higher antioxidant activities observed in hot brew coffee samples.
Read Also: Coffee reduces incidence of rosacea in women
The study also found that the pH levels of both hot and cold coffee were similar, ranging from 4.85 to 5.13 for all coffee samples tested. Coffee, companies have always promoted cold brew coffee as being less acidic than hot coffee and thus less likely to cause heartburn or gastrointestinal problems.
Niny Rao and associates conducted a study to better understand the relationship between brewing temperature and chemical complexity of the hot and cold brew coffee.
While the overall pH levels were similar, Fuller and Rao found that the hot-brewed coffee method had more total titratable acids, which may be responsible for the hot cup's higher antioxidant levels.
"Coffee has a lot of antioxidants, if you drink it in moderation, research shows it can be pretty good for you," said Fuller, the co-author of the study. "We found the hot brew has a more antioxidant capacity."
Read Also: Coffee reduces death risk in chronic kidney disease patients

And considering hot and cold brews have comparable pH levels, Rao said, coffee drinkers should not consider cold brew a "silver bullet" for avoiding gastrointestinal distress.
The study concluded that cold brew coffee extracts were found to have lower concentrations of acidic compounds and may be less chemically diverse than hot brew coffee extracts prepared from the same beans. This can be seen in both total acidity and antioxidant activity measurements. Hot coffee brews were found to have higher titratable acid levels.
For full information log on to https://www.nature.com/articles/s41598-018-34392-w
Source : With inputs from the journal Scientific Reports