Coffee reduces incidence of rosacea in women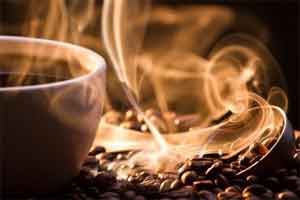 A new observational study among women published in the journal JAMA Dermatology found that higher consumption of caffeine especially from coffee but not from other foods (tea, soda, and chocolate) was associated with less risk of rosacea, a common chronic inflammatory skin disease where the skin appears red and flushed.
Suyun Li and associates conducted a study to determine the association between the risk of incident rosacea and caffeine intake, including coffee consumption. This observational study included more than 82,000 women in the Nurses' Health Study II with data collected on coffee, tea, soda, and chocolate consumption. Data on coffee, tea, soda, and chocolate consumption were collected every 4 years during follow-up.
Read Also:Coffee reduces death risk in chronic kidney disease patients

The key study findings included:


Compared with people who had less than one serving of caffeinated coffee per month, those who had four servings or more per day had the lowest risk for rosacea.


Decaffeinated coffee wasn't associated with decreased rosacea risk.


Increased caffeine intake from foods other than coffee (tea, soda, and chocolate) was not significantly associated with decreased risk of rosacea.


The authors gave three probable explanations for the associated link based on previous studies. First, caffeine is known to lead to vasoconstriction through its effect on the renin-angiotensin-aldosterone system. Increased caffeine intake may decrease vasodilation and consequently lead to the diminution of rosacea symptoms. Second, caffeine has been documented to contain antioxidant agents and to have immunosuppressant effects, which may result in decreased inflammation in rosacea. Third, hormonal factors have been implicated in the development of rosacea, and caffeine can modulate hormone levels, including levels of adrenaline, noradrenaline, and cortisol.
Read Also: Four cups of coffee a day keep your heart healthy : Study
During the study, the authors also found that chocolate consumption was positively associated with the of rosacea and suggested a few possible explanations. First, the amount of caffeine per serving of chocolate varies widely. Second, chocolate itself may be a risk factor for rosacea. Moreover, the caffeine content in chocolate is low, other compounds may be responsible for the observed association.
The study concluded that increased caffeine intake from coffee was inversely associated with the risk of incident rosacea.
"Our findings do not support limiting caffeine intake as a means to prevent rosacea. Further studies are required to explain the mechanisms of action of these associations, to replicate our findings in other populations, and to explore the relationship of caffeine with different rosacea subtypes, "write the authors.
For reference log on to 10.1001/jamadermatol.2018.3301
Source : With inputs from JAMA Dermatology