Hip fractures in the elderly lead to increased all‐cause mortality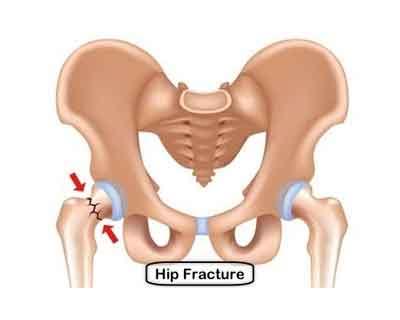 Elderly people who suffer hip fractures are at a greater risk of death even eight years after the injury and there are threefold chances of dying in the year afterward, according to a recent study published in the Journal of Internal Medicine.
Compared to a fracture of any other bone, a hip fracture results in the most serious of all consequences. Hip fractures are associated with diminished quality of life and survival especially amongst the elderly. One in three adults aged 50 and over dies within 12 months of suffering a hip fracture. Older adults have a five-to-eight times higher risk of dying within the first three months of a hip fracture compared to those without a hip fracture. This increased risk of death remains for almost ten years.
Previous research has reported around 30% of people with hip fractures have had a prior fracture which is known as the "fracture cascade". The increased risk of subsequent fracture may persist for ten years. Death after a hip fracture may also be related to additional complications of the fracture, such as infections, internal bleeding, stroke or heart failure.
Katsoulis et. al conducted a study to investigate and asses the magnitude of all-cause mortality after hip fracture. A total of 122 808 participants from eight cohorts in Europe and the USA were followed up for a mean of 12.6 years, accumulating 4273 incident hip fractures and 27 999 deaths.
The study found that hip fracture was positively associated with increased all‐cause mortality; This association was stronger amongst than amongst women. Mortality was higher during the first year after the hip but it remained elevated without major fluctuations after longer time since hip fracture after 1–4 years, after 4–8 years and after 8 or more years.
The study concluded that hip fracture was associated with excess short-and long‐term all-cause mortality in both sexes.
Age plays a major role in hip fractures more likely to occur in those aged 65 or older as there are more incidences of fall or when the hip collides with a solid object. Other factors may lead to falling are cognitive impairment such as dementia frailty, poor vision, the use of a combination of medications etc. Osteoporosis is another significant risk factor for hip fractures.
For more information log on to
https://doi.org/10.1111/joim.12586