Spinal Anaesthesia better than GA in Elderly Hip Fracture patients : Study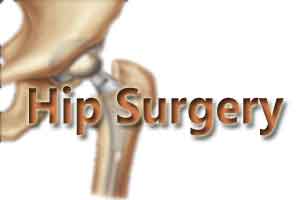 Spinal anesthesia may be better than general anesthesia for elderly hip fracture patients. A recent study out of the University of Toronto compared 883 matched pairs of patients who had hip fracture surgery over 13 years. After adjusting for variables that can influence a patient's risk for death after hip fracture surgery, spinal anesthesia was less likely to result in death within 90 days after hip fracture repair when compared with general anesthesia. The spinal anesthesia patients also had fewer blood clots in the lung, lower rates of major blood loss, and shorter hospital stays.
Sarah Tierney, MD, FRCPC, was awarded a Resident/Fellow Travel Award from the American Society of Regional Anesthesia and Pain Medicine for her abstract of the study which will be presented on April 19 at the 2018 World Congress on Regional Anesthesia and Pain Medicine. Drs. Anahi Perlas, Laith Malhas, Vincent Chan, and Scott Beattie coauthored the abstract, "The Effect of Anesthetic Technique on Mortality and Major Morbidity Following Hip Fracture Fixation. A Retrospective, Propensity-Score Matched-Pairs Cohort Study."
Hip fracture is common in elderly people, and surgical repair of these injuries is associated with significant postoperative problems. Dr. Tierney said that the chance of death within three months after hip fracture surgery has not changed in the last 15 years despite advances in healthcare.
Spinal and general anesthesia are the two commonly used techniques for patients undergoing surgery to fix broken hips; however, the best anesthetic technique is not known. With spinal anesthesia, the patient receives medication to the spinal column, which numbs them from the waist down, along with moderate to no sedation; general anesthesia causes a complete loss of consciousness and requires insertion of an airway tube to assist with breathing.
The authors concluded that spinal anesthesia may be preferred over general anesthesia for patients undergoing hip fracture surgery.
The 2018 World Congress on Regional Anesthesia and Pain Medicine will be held April 19-21 at the New York Marriott Marquis in Times Square. The meeting brings together five intercontinental regional anesthesia and pain medicine societies every four years. This is the first time the meeting will be held in the United States, with nearly 3,000 expected to attend.