Hip Fracture Patients: Alendronate reduces CVD risk, says Study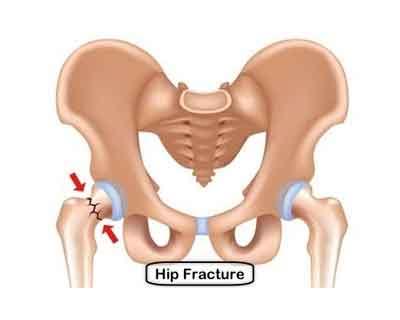 The risk of cardiovascular events in patients with hip fracture treated with Alendronate gets significantly reduced, according to a recent study. Hip fracture generally results in an increased risk of cardiovascular events such as myocardial infarction (MI), stroke, and cardiovascular mortality. Alendronate reduced cardiovascular mortality by 67% and myocardial infarction risk by 45%.
Cardiovascular events refer to any incidents that may cause damage to the heart muscle. The heart constantly pumps blood filled with oxygen and nutrients through the arteries, into the heart muscle (myocardium). Any interruption of blood flow will lead to an injury or infarction.
Chor-Wing Sing and his associates conducted a study to investigate the risk of CVE with and without the use of alendronate in patients with hip fracture.
In total, 34,991 patients with average age of 82 years were included in the study. 8.2% received a drug to treat osteoporosis in the first year following discharge, and 13.2% received treatment by the end of the study.
4594 patients exposed to osteoporosis treatment and 123,568 patients not exposed to the treatment. Median follow-up was slightly shorter, at 1349 days, in those who had not been treated, compared with 1371 days in those who had been treated. Two-thirds of the treated group received alendronate (67%), and almost all were treated weekly rather than daily.
The study found that Alendronate was associated with a significantly lower risk of 1‐year cardiovascular mortality and incident myocardial infarction whereas there was a marginally significant reduction in risk of stroke at 5 years and 10 years. The strength of the association declined over time but remained significant.
Similarly, the risk of MI was 45% lower among patients treated with alendronate vs control. In contrast, there was no difference in physical functioning or survival between those treated or not treated with alendronate.
The researchers suggested that bisphosphonates might lower cardiovascular event risk by indirectly targeting the mevalonate pathway — the same pathway statins target — suggesting bisphosphonates may have a cholesterol-lowering effect.
The study concluded that there is a clinical need to be aware of this increased risk of cardiovascular events among patients who sustain a hip fracture and intervene to reduce these life-threatening outcomes and the emphasized the importance of initiating alendronate treatment after hip fracture.
The study was published in Journal of Bone and Mineral Research.
For more reference log on to: https://doi.org/10.1002/jbmr.3448
Source : With inputs from the Journal of Bone and Mineral Research