High LDL cholesterol increases risk for early-onset Alzheimer disease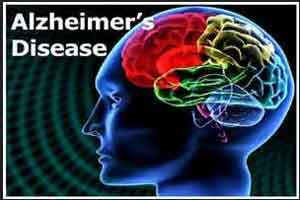 USA: A recent study has shed light on increased LDL cholesterol being a possible risk factor for early-onset Alzheimer disease (EOAD).
The study, published in the journal JAMA Neurology found that elevated levels of LDL-C are associated with a higher probability of having EOAD. Early-onset Alzheimer's cases were higher in participants with a rare variant of a gene called APOB. This gene encodes a protein that is involved in the metabolism of lipids, or fats, including cholesterol. The finding suggests a direct link between the rare APOB mutation and Alzheimer's disease risk.
EOAD is a rare form of Alzheimer disease (AD) whose genetic basis is not fully understood. The disease is considered "early-onset" when it appears before age 65. About 10% of all Alzheimer's cases are early-onset. Past research has shown that the condition is largely genetics-based, meaning it is likely to be inherited if a parent has it.
In late-onset AD, increased levels of circulating cholesterol increase AD risk even after adjusting for apolipoprotein E ε4 (APOE E4) allele -- a major genetic factor for AD and elevated cholesterol levels. The role of circulating cholesterol levels in EOAD, however, is still not known.
Thomas S. Wingo, Division of Neurology, Atlanta Veterans Affairs Medical Center, Decatur, Georgia, and colleagues investigated the association between circulating cholesterol levels and EOAD and identified genetic variants underlying this possible association.
"The big question is whether there is a causal link between cholesterol levels in the blood and Alzheimer's disease risk," says Wingo. "The existing data have been murky on this point. One interpretation of our current data is that LDL cholesterol does play a causal role. If that is the case, we might need to revise targets for LDC cholesterol to help reduce Alzheimer's risk. Our work now is focused on testing whether there is a causal link."
The researchers sequenced specific genomic regions of 2125, 654 had early-onset Alzheimer's and 1,471 were controls. They also tested blood samples of 267 participants to measure the amount of LDL cholesterol. The researchers also tested for APP, PSEN1, and PSEN2.
Also Read: Ideal biomarker detects Alzheimer disease before the onset of symptoms
Key Findings:


APOE E4 explained about 10% of early-onset Alzheimer's, which is similar to estimates in late-onset Alzheimer's disease.


After controlling for APOE E4, EOAD cases had higher levels of total cholesterol, LDL-C, and ApoB than controls in 267 frozen samples.


Approximately 3% of EOAD cases carried known AD-causing mutations.


Gene-based rare variant burden testing in 2066 samples showed that rare APOB coding variants were significantly more abundant in EOAD cases after adjusting for sex, APOE E4, genetic principal components, ADRC center, and batch.


Also Read: Can cholesterol lowering drugs prevent Alzheimer's disease?
While the study shines a light on possible risk factors for early-onset Alzheimer's disease, the researchers say that more research is needed to fully explain the connection between the disease and cholesterol. The relative rarity of early-onset Alzheimer's disease presents a challenge in finding enough samples to perform large genetic studies on the condition, they say.
For detailed study log on to doi:10.1001/jamaneurol.2019.0648
Source : With inputs from JAMA Neurology