Can cholesterol lowering drugs prevent Alzheimer's disease?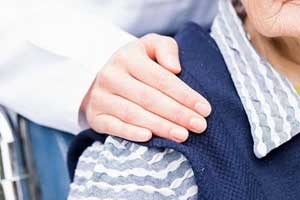 Few gene variants increase the risk of both cardiovascular disease and dementia in some people, finds the largest genetic study of Alzheimer's disease (AD) to date.
Findings of the study, published in the journal Acta Neuropathologica, imply that some cardiovascular drugs might be repurposed for the prevention or treatment of AD.
According to WHO, Alzheimer's disease affects around 50 million people worldwide, with nearly 10 million new cases every year, and is expected to rise. As a result, both tracking down the root cause of Alzheimer's and moving closer to a cure are of critical importance.
Also Read: MRI a better tool to predict Alzheimer's disease
Researchers know that this neurodegenerative condition has a strong genetic component. For instance, a person with one copy of the APOE4 gene variant is twice as likely to develop AD as someone without it, while having two copies may increase the risk up to 12-fold.
The APOE gene encodes a protein called apolipoprotein E. In combination with fats or lipids, this protein forms a type of molecule called a lipoprotein.
Lipoproteins play a role in the transportation of cholesterol and other types of fat through the bloodstream, so there is already an established link between Alzheimer's disease and cholesterol.
However, the new research by Iris J. Broce, Department of Radiology and Biomedical Imaging, University of California, San Francisco, USA, and colleagues have now uncovered many other genes that connect the risk of Alzheimer's with that of cardiovascular disease.
The research team used "large genome-wide association studies and validated tools" to examine the DNA of over 1.5 million people. Specifically, the team examined the differences in the DNA of people who had risk factors for heart disease, such as a high body mass index (BMI), type 2 diabetes, and high triglyceride and cholesterol levels.
The analysis, overall, found 90 points in the genome, called single nucleotide polymorphisms (SNPs), that had an associated risk of both Alzheimer's and cardiovascular disease.
Also Read: Coffee may reduce Parkinson's and Alzheimer's disease risk
Key Findings:


The scientists identified these 90 SNPs across a total of 19 chromosomes.


Six of these 90 SNPs both strongly influenced AD risk and raised the levels of blood lipids — a finding that confirmed the results of previous studies.


Some of the SNPs that the team identified were in genes that scientists had not previously associated with Alzheimer's risk. These included several SNPs in the CELF1/MTCH2/SPI1 region on chromosome 11, which previous studies had linked to immunity.


The researchers replicated their findings in a large genetic study of healthy individuals. They found that the participants with a family history of Alzheimer's were more likely to have the newly identified risk genes, even if they themselves had no symptoms.


Dr Desikan notes that the findings indicate that keeping cholesterol and triglyceride levels in check could help manage Alzheimer's risk in some people. However, he stresses that more research is necessary to confirm this.
For further reference log on to https://doi.org/10.1007/s00401-018-1928-6
Source : With inputs from Acta Neuropathologica